Free Initial Consultations

630-580-6373
With offices in Naperville, Joliet, Wheaton & Chicago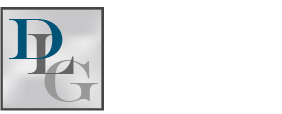 Of all the assets that a couple must split in divorce, the family home is typically the most valuable. Parties may also have an emotional attachment to their family home (which makes sense, considering it is the place where families make some of their fondest memories). Sadly, when these two issues are combined, the asset division process becomes exponentially more difficult.
To make matters worse, arguments and disagreements about the fate of the family home can quickly turn even the most amicable divorce into a contentious one. Learn more about your options for the family home in a divorce, including how to determine which one may be most appropriate for your situation, and discover how an experienced divorce lawyer can help.
Examining Your Options
There are three options when it comes to the family home – keep it, sell it, or rent it out. When the house is kept by one spouse, they become responsible for the payments, maintenance, and insurance. The other spouse will then typically receive other assets to ensure they receive their fair share of the marital estate. When the house is sold, the proceeds are typically added to the estate, and each party receives their fair share. Renting the home can be frustrating, and it can complicate the asset division process, but sometimes this is the most favorable option for divorcing couples. For example, if the mortgage is underwater, renting may give the parties income as they wait for the market to improve.
Deciding Which Option is Right for You
Every family's situation is unique, and what works for one may not work for another. However, there are a few considerations that may help you decide which home option may be most appropriate for your needs. For example, one should consider if they can afford the maintenance and upkeep of the home before deciding to keep it. If the cost is too much to bear, selling the home might be a better option. However, one should also consider what the fair market value of the home might be before selling. Additionally, parties may want to consider what other housing options may be available to them before they decide to sell.
Contact Our DuPage County Family Law Attorneys
At Davi Law Group, LLC, we understand just how difficult it can be to make a major life decision during divorce. Emotions, sadness, and grief can muddy your thinking and cause you to overlook important considerations. Do not make this mistake in your divorce. Instead, contact our DuPage County divorce lawyers for guidance and assistance. Schedule your personalized consultation to get started. Call 630-580-6373 today.
Source:
http://www.huffingtonpost.com/nancy-kay/keep-or-sell-the-family-h_b_9351968.html