Free Initial Consultations

630-580-6373
With offices in Naperville, Joliet, Wheaton, Plainfield & Chicago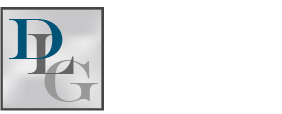 Determination of Parentage/Paternity
DuPage County Paternity Lawyer

Skilled Parentage Attorneys in Wheaton, Naperville, Plainfield, Joliet, and Chicago
At the Davi Law Group, we consistently and successfully handle family law matters for clients throughout Chicago, Illinois. If you are seeking to establish parentage in Illinois, our attorneys can help you understand the steps in the process. Attorney Dion Davi, prosecuted the establishment of parentage for the DuPage County State's Attorney's Office for nearly three years. Attorney Davi and his team will direct you to the right resources and take care of the legal aspects of your situation. We can also answer any questions you may have about how parentage issues can impact you and your children.
Understanding Parentage, Maternity, and Paternity
The parent-child relationship is known as parentage. Maternity is the acknowledgment of a mother-child relationship while paternity relates to a father's connection to a child. Paternity can be sought by a biological mother, her child, or an assumed father. Filing a petition subjects the assumed father to DNA testing and upon confirmation of fatherhood, a judicial determination of parentage is established. Children with established fathers gain access to additional benefits such as inheritance as part of an estate plan, child support, and health insurance.
Ways to Establish Paternity in Illinois
When you seek a paternity determination, it is important to understand that an acknowledged father will impact issues such as child support, child custody, adoption, out of state removal, and visitation. There are several ways to establish paternity in Illinois. A man is presumed to be the legal father of a child if:
His paternity is proved through DNA testing;
He was married to the child's mother at birth or during conception;
He consented to be listed on the child's birth certificate and married the mother after the child's birth; or
He signed a Voluntary Acknowledgment of Paternity (VAP) form after the child's birth.
When a father chooses to sign a Voluntary Acknowledgement of Paternity form, he waives the right to DNA testing. A decision to rescind the acknowledgement of paternity must be completed within 60 days of signing the form. These forms are available at several venues such as hospitals and human services program offices.
Additionally, men who wish to establish paternity can access the Illinois Putative Father Registry. Up to 30 days after a child's birth, an alleged father, also known as the putative father, can register on the paternity system. Failure to register with the defined periods may lead to termination of parental rights. After registration, a putative father has 30 days to initiate paternity proceedings.
Parentage and Visitation Rights
According to the Illinois Parentage Act of 1984, the right to visitation in a parentage judgment is determined by the person named to provide a support obligation. This person is presumed to to be the non-custodial parent (NCP). Custody is presumed to be with the mother, unless the father had physical possession of the child for at least six months before the mother pursued custody. There are many issues to consider when handling paternity issues and we can help you consider the best plan of action to help your child now and in the years to come.
Contact the Davi Law Group today for help with parentage and paternity matters. We will give you an honest assessment of your family law matter and explain our approach at no charge, which has an approximate value of $325.00. We have offices in Naperville, Plainfield, Joliet, Wheaton, and Chicago, Illinois. Our attorneys look forward to meeting with you.