Free Initial Consultations

630-580-6373
With offices in Naperville, Joliet, Wheaton, Plainfield & Chicago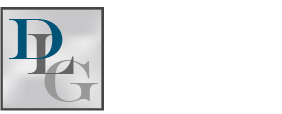 Dedicated Wheaton, Illinois Estate Planning Attorneys

If you live near the Western suburbs of Chicago, Illinois and have questions about estate planning, the Davi Law Group is committed to providing answers. We help clients understand trusts and wills, which are central elements of a solid estate plan. Our attorneys are experienced advisors for establishing trusts and work to educate clients on the fundamentals of legally sound solutions for protecting and managing your estate.
Providing Experienced Legal Advice for Creating a Trust in Illinois
Setting up a trust as part of your estate plan is a smart investment. The estate planning attorneys at the Davi Law Group regularly help clients throughout DuPage, Will, Kane, Kendall, and Cook Counties create legal documents to establish trusts. We have detailed knowledge of the proper language and procedures necessary to build a trust that meets your needs.
What is a Trust?
A trust is a vehicle for the management of property during life and after death. A Trust is a written agreement in which the creator, also known as the grantor, transfers property to the trust, which outlines benefits for beneficiaries and is managed by a trustee.
There are several types of trusts:
These are just a few of the possibilities when creating a trust. Once we determine what type of trust or structure of trusts will compliment your unique circumstances, our qualified estate planning attorneys will draft your trust documents to capture your preferences. You may serve as the trustee as long as you are able and will select and name your successor in the event of resignation, disability, incapacitation or death. You are free to make changes to the trust at any time.
Questions About Trusts? Call 630-657-5052 Today
If you are considering creating or updating a trust, contact the Davi Law Group today. We offer free in-person consultations to get to know our attorneys and reasonably-priced consultations to discuss your specific Trust needs. We serve clients in DuPage, Will, Kane, Kendall, and Cook Counties from our five offices throughout the region.