Free Initial Consultations

630-580-6373
With offices in Naperville, Joliet, Wheaton, Plainfield & Chicago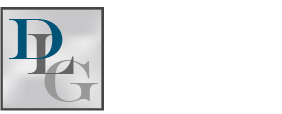 Experienced Will Preparation Attorneys in Warrenville, Illinois

Your estate is important no matter the size. Your estate represents everything you have worked hard to achieve and maintain. Guard your property and assets by creating a plan that protects your interests, provides for your loved ones, and ensures that the vision you have for your estate will be respected.
At the Davi Law Group, we are experienced in helping men and women throughout Chicagoland establish legally sound, enforceable documents such as wills, trusts and powers of attorney. We take time to walk each client through the estate planning process, educating them on all available options to guide them toward the best possible decisions.
The foundation of any estate plan is fortified by a will or a trust. At times, it is necessary to have both. The major difference between them is that a will is executed after death, while a trust addresses the management of your estate while you are living and after death.
Do You Need a Will?
If you want to have a say over what happens to your personal property and assets after you die, you should have a will. If you have children and other dependents, having a will can determine guardianship and establish provisions for your loved ones.
Helping Clients in Wheaton, Illinois Understand Wills
If you are wondering how to create a will, Attorney Dion U. Davi can help. A will is a written document that outlines how your property and assets will be handled in the event of your death. Yet, it is not enough to have your wishes recorded. Your will or living will must be properly signed and witnessed. Our firm knows the intricacies of Will creation and estate planning and will ensure that it is aligned with Illinois laws and therefore, enforceable.
When preparing your will, we will advise you on proper handling of the distribution of your estate. We will discuss every aspect of your estate and consider important topics such as:
Familial relationships
Children and dependents
Personal finances and debts
Business ventures
Real estate
Favorite charities
Vehicles
Pet care
Guiding Clients through the Process of Creating and Updating Wills
According to the Illinois Probate Act of 1975 (760 ILCS 5/1-21), the creator of a will is known as the testator. The person designated to carry out the actions defined in a will is called the executor. Those who are provided for in the will are referred to as legatees.
At any time, the testator may update the will. Some common reasons for updates include remarriage, acquisition of property and childbirth. Our attorneys can help you with creating and updating a will and can advise you on periodic reviews to keep your will relevant and current.
In Illinois, your estate is subject to Probate Court proceedings. Although probate can be a lengthy process, having a will eliminates confusion over your desires and who will administer your estate. Having a will can also waive surety bond requirements and help to avoid hefty tax bills. Our attorneys are experienced with crafting wills and know the proper language and procedures needed to ensure full execution.
Contact Us Today for Help, Call 630-657-5052
If you need to establish or update an existing will, or need support for contested wills, contact us to schedule a consultation. We offer free in-person consultations to get to know our attorneys. We also offer reasonably-priced consultations to discuss your specific estate planning needs. Should you retain us as your counsel, financing options are available. From our Naperville, Wheaton, Joliet, Plainfield, and Chicago, Illinois offices, we serve clients in DuPage, Will, Kane, Kendall, and Cook Counties.