Free Initial Consultations

630-580-6373
With offices in Naperville, Joliet, Wheaton, Plainfield & Chicago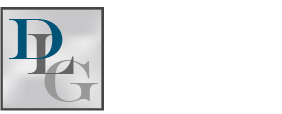 DCFS Hearings and Administrative Appeals
DuPage County DCFS Defense Attorneys

Assisting Clients with Administrative Investigations, Appeals, and Abuse and Neglect Proceedings in Illinois
The Davi Law Group is a leading firm in DuPage County handling Department of Children and Family Services (DCFS) investigations, hearings, and appeals. In Illinois, any allegation of parental child abuse can be investigated by DCFS and result in negative findings–even without a hearing. It makes sense to contact our attorneys at the first sign of investigation so that we may fully represent you from beginning to end.
The attorneys at the Davi Law Group are some of the leading DCFS defense attorneys in the Chicagoland area. They have the knowledge and skill to effectively represent clients in DCFS administrative investigations and appeals, as well as abuse and neglect cases filed in Juvenile court. Time is critical. Waiting to address the allegation may put your relationship with your child and capacity to provide at risk.
Helping Clients Understand the Role of DCFS
In regards to child abuse and neglect, DCFS acts as a watchdog for all reported, alleged incidents of child abuse and neglect; and, the Department is obligated to investigate all such claims. If those claims are substantiated, they may severely impact custody and visitation with your children and your employment. Even if you are not charged with child abuse, being associated with the DCFS Child Abuse and Neglect Tracking System (CANTS) can be detrimental to the quality of life you have established for you and your loved ones.
Representing Clients in DCFS Hearings
Unfortunately, there is abuse in the system and it is quite possible for innocent people to be subject to erroneous or wrongful claims. In divorce and parentage cases with contentious custody battles, it is possible that false accusations of attorneys to discuss your rights and how to proceed during a DCFS investigation, hearing, and appeal, whether administrative or the the juvenile court system.
If you need legal assistance with DCFS investigation, administrative appeal, or abuse and neglect proceeding, we invite you to meet with us for an initial consultation so we can listen to the details of your situation. We will give you an honest assessment of your legal matter and explain our approach at no charge, which has an approximate value of $325.00. If you live in DuPage County, please contact our firm today to schedule an appointment at either our Wheaton, Naperville, or Plainfield offices. We also have office locations in Joliet and downtown Chicago.