Free Initial Consultations

630-580-6373
With offices in Naperville, Joliet, Wheaton, Plainfield & Chicago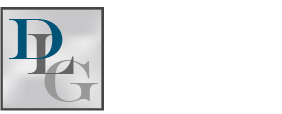 Pre and Post-Judgment Enforcement
Pre and Post-Judgment Court Order Enforcement in Illinois

Aggressive Divorce Lawyers Serving DuPage County
The divorce lawyers of the Davi Law Group have experience providing pre- and post-judgment enforcement services for clients throughout Chicago, Illinois. Our attorneys know how to take an aggressive stance to find answers for our clients regarding possible violations of court orders. When a party fails to adhere to a order made before or a judgment after a divorce, they may be subject to fines, wage garnishment, or even incarceration. If your ex-spouse is violating a court order that defines the treatment of family law matters such as child support and maintenance awards, child custody, and visitation, we can help you fight to protect your rights.
Is it a Willful Violation or a Lack of Communication?
We will properly investigate the circumstances of your matter to help determine if the other party has knowingly violated the divorce agreement. In some cases, we find that there have been significant changes in the other party's life and a post-judgment modification is needed. Major changes such as loss of employment, reduction in income, or a decline in health may keep the other party from maintaining his or her obligations.
In any case, the responsible party is still required to report any changes that will impact the decree and we will work to secure the remedies and relief available to the fullest extent of the law. If your ex-spouse is knowingly violating a court order, we can petition the court on your behalf. We are experienced with seeking the enforcement of payments for child support and maintenance /alimony, and obtaining support arrearages. We can also protect your rights to visitation and the proper disposal of property, as defined in your divorce decree.
Helping Clients Find Relief Through Judgment Enforcement - Call 630-657-5052
No one likes to be ignored. We listen to our clients' needs and plan a strategy to produce the best possible outcome. You do not have to accept your current situation. We have helped numerous clients exercise their rights in divorce cases and we can help you get the legal support you need.
Obligors must pay child support regardless of undesirable circumstances. For example, if an obligor's visitation rights are violated, it still does not give them a legal excuse to withhold payments. While any violation can prompt enforcement or modification actions, it is important to have the law on your side. According to Section 505 of the Illinois Marriage and Dissolution of Marriage Act, failure to pay can result in contempt proceedings and possibly face, probation and periodic imprisonment. If you believe you are experiencing retaliation for missed child support payments, we have help for the obligor and the obligee. We can help you preserve your rights and fight for fairness in child support and custody matters.
Visitation rights are protected by law and findings of abuse may result in serious penalties. According to Section 607.1 of the Illinois Marriage and Dissolution of Marriage Act, interference with visitation rights such as denying or abusing visitation privileges shall prompt swift enforcement actions. Once a petition alleging visitation abuse is filed and the court hears the evidence, offenders may be subject to suspension of driving privileges, probation, periodic imprisonment, or fines. Our lawyers can help you pursue a fair outcome in challenging visitation matters.
Contact us today if you need help with enforcing a pre- or post-judgment order. We invited you to meet us at one of our five offices in Wheaton, Joliet, Chicago, Plainfield, and Naperville. We will not charge you for our initial meeting, which has an approximate value of $325.00. We look forward to helping you protect your rights.