Free Initial Consultations

630-580-6373
With offices in Naperville, Joliet, Wheaton, Plainfield & Chicago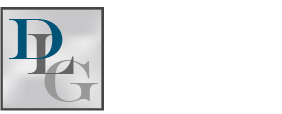 DuPage County, Illinois Child Support Lawyers

Compassionate Family Law Attorneys in Naperville and Wheaton
At the Davi Law Group, we provide comprehensive legal help for family law matters pertaining to children, including child support, child custody, visitation, removal, and parentage. Our attorneys handle child support issues and concerns for our clients with diligence and seek equitable outcomes for support awards and obligations. While there are guidelines to establish the minimum level of support, we will work to obtain an amount that will keep your children living in a manner that is the least disruptive to their lifestyle and well-being.
Calculating Child Support in Illinois
The Illinois Marriage and Dissolution of Marriage Act prescribes the handling of child support matters. There are several factors used to determine the appropriate amount of child support. According to the Act, these factors include:
The children's financial needs and resources
Both parents' financial needs and resources
The standard of living the children would have had if the parents had not ended their marriage
The children's physical, mental, and emotional needs
The children's educational needs
The law regarding how child support is calculated in Illinois has changed as of July of 2017. This change brings much needed streamlining to an antiquated system of calculations. Instead of the calculations made in a vacuum based on a percentage of one parent's income, the new income sharing model aims at a common sense approach which considers each parent's parenting time and responsibilities, as well as each parent's net income.
Statutory Factors for Net Income Determinations
According to the statute, net income is the total of all income from all sources, minus the following deductions:
Actual Federal income tax paid;
Actual State income tax paid;
Social Security tax paid (FICA payments);
Medicare tax paid;
Mandatory retirement contributions required by law or as a condition of employment;
Union dues;
Dependent and individual health/hospitalization insurance premiums for life insurance ordered by the court to reasonably secure payment of ordered child support;
Prior obligations of support or maintenance actually paid pursuant to a court order;
Expenditures for repayment of debts that represent reasonable and necessary expenses for the production of income, medical expenditures necessary to preserve life or health, reasonable expenditures for the benefit of the child and the other parent, exclusive of gifts. The court shall reduce net income in determining the minimum amount of support to be ordered only for the period that such payments are due and shall enter an order containing provisions for its self-executing modification upon termination of such payment period; and
Foster care payments paid by the Department of Children and Family Services for providing licensed foster care to a foster child.
In cases where maintenance is awarded, child support determinations must be made based on the gross income after the maintenance reduction. Once this net income amount is established, the appropriate amount for child support can be applied. We help our clients understand the impact of child support payments and the associated tax considerations.
In the event of a legal separation, declaration of invalid marriage, or dissolution of a marriage, courts may determine who will serve as the primary caregiver, also known as the custodial parent. Parties may be awarded joint custody or sole custody. Courts may determine a duty of support for one or both parents to cover healthcare expenses not covered by insurance, child care, education, and extracurricular activities for the child. Refusal to honor the duty of support is serious. Any parent who knowingly violates a child support order may face criminal charges and be subject to fines and jail time. We can help you through any of these and other child support issues.
Call 630-657-5052 for an Experienced Attorney
At the Davi Law Group, we help establish and enforce child support orders and handle any requests for modification along the way. Contact us today to set up an initial consultation, which has an approximate value of $325.00. We will give you an honest assessment of your family law matter and explain our approach at no cost to you. Should you retain us as your counsel, financing options are available. We have offices in Chicago, Naperville, Wheaton, Plainfield, and Joliet, Illinois for your convenience.