Free Initial Consultations

630-580-6373
With offices in Naperville, Joliet, Wheaton, Plainfield & Chicago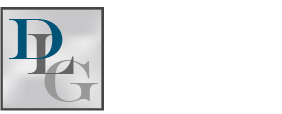 Illinois Mediation Attorneys

Certified Mediation Lawyers in DuPage County and Kendall County
At the Davi Law Group, we offer mediation services to handle a variety of disputes. Different situations call for different options. Since each legal matter is unique, we offer our clients a choice in how to handle their affairs. While we are experienced litigators, we have certified mediators at our firm to provide alternative dispute resolution. Knowing how to properly respond to your issues makes a difference in the outcome. Our attorneys are dedicated to providing comprehensive support to help you obtain a favorable solution for your legal matter.
What Is Mediation?
According to the Uniform Mediation Act, mediation is a process in which a mediator facilitates communication and negotiation between parties to assist them in reaching a voluntary agreement regarding the dispute. This approach works particularly well when both parties are open to the process, do not want to litigate in court, and are interested in reaching an agreement that is mutually beneficial or acceptable. At the Davi Law Group, we provide mediation services for:
Family law disputes – We handle divorce, and divorce-related matters such as division of property, child custody, debt division, visitation, maintenance/alimony, and out of state removal.
Business disputes – We can bring both sides to the table and work through disagreements, contract issues, and any other matter of corporate dispute.
Estate disputes – We can help families iron out issues with wills, trusts, estate plans.
Mediation is a viable and effective alternative to traditional litigation. Mediation proceedings are voluntary, non-binding, and are not subject to the constraints of court scheduling. Such proceedings also require less attorney time, therefore providing a more efficient, affordable way to resolve a legal matter. Our certified mediators will help you understand the entire process so that you will know what to expect in a mediation proceeding.
Helping Clients Understand the Mediation Process
When you meet with our team, we will help you to make the best decision for your situation. If mediation is right for you, here is what to expect:
All parties, other participants, and attorneys will meet to discuss the matter.
The mediator will give each party time to present their side.
The mediator helps both sides work through obstacles to resolution.
All sessions are confidential and not subject to public record.
Statements made during the proceedings are inadmissible in any future litigation action.
After the initial meeting, several meetings may be scheduled with each party to iron out the details of the settlement
Mediators do not make any decisions in the proceedings. Rather, they guide both sides to settlement and offer experienced negotiation support to help the resolution process.
Mediation Communication Disclosure
Disclosure of mediation proceedings may be prevented by parties in the mediation, the mediator, or a nonparty participant. This provides a privilege of confidentiality unless a waiver is exercised. There are some exceptions to privilege involving mediation communication. As mediators, we will answer questions and thoroughly explain the rules of disclosure at the onset, so that all parties have the same information.
Call Our Skilled Mediation Lawyers at 630-657-5052
If you have a legal dispute, we invite you to bring your matter to our firm. The approximate value of this first meeting is up to $325.00, but there is no cost to you. We will use the time listen to the details of your dispute, give you an honest assessment of what you are facing, and explain our approach for guiding the resolution. Should you retain us as your counsel, financing options are available. Please contact our firm today to schedule an appointment at any of our Illinois offices. We also have locations in Naperville, Joliet, Plainfield, Chicago, and Wheaton, Illinois. We look forward to meeting with you and serving your needs today.