Free Initial Consultations

630-580-6373
With offices in Naperville, Joliet, Wheaton, Plainfield & Chicago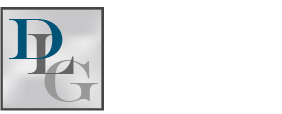 Experienced Powers of Attorney for Property Lawyers in Naperville, Illinois
Life is uncertain. You never know when an event can leave you incapacitated and unable to make decisions for yourself. You have worked hard to obtain your possessions. Take the time to safeguard them. At the Davi Law Group, we understand the importance of preparing for the future and are dedicated to helping clients throughout Chicagoland with estate planning matters.
If you own property, you have the right to designate an agent who will make financial and real estate decisions on your behalf. This person should ideally be trustworthy and capable of handling the matters they are charged with. Our attorneys will interview you to help you sort through the facts and name the best person for the job.
Understanding Powers of Attorney for Property in Illinois
An effective estate plan can only be created when you take the time to truly analyze what is important to you. Our firm has a reputation for listening to the needs of our clients. When we help you create a plan for property management, we will help you to consider:
The conditions to invoke the power of attorney
Clearly defining the powers granted to the chosen agent
Choosing successor agents
The Illinois Power of Attorney Act (755 ILCS 45/1-4) governs the actions of the agent and charges that person with:
Carrying out your desires fully
Acting in good faith for your best interest
Recording all actions conducted on your behalf
Accounting for finances for property-related decisions
Retaining all necessary paperwork
Supporting the terms of your estate plan
Cooperating with real estate and financial entities
Contact us to get started with planning and establishing a power of attorney for property today. We offer free in-person consultations to get to know our attorneys and reasonably-priced consultations to discuss your specific needs. We serve clients in DuPage, Will, Kane, Kendall, and Cook Counties from our Naperville, Plainfield, Wheaton, Joliet, and Chicago, Illinois offices.