Free Initial Consultations

630-580-6373
With offices in Naperville, Joliet, Wheaton, Plainfield & Chicago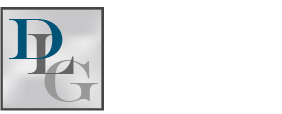 Personable, Committed Illinois Irrevocable Trust Attorneys

If you are considering establishing an irrevocable trust in Illinois, the Davi Law Group has the experience to help guide your decision. Our attorneys will explain the options available with an irrevocable trust and guide you towards the best possible decision for your estate.
Estate planning can be complex. Our firm has experienced estate planning attorneys that help clients near the western suburbs of Chicago, Illinois navigate the process.
Explaining Irrevocable Trusts to Illinois Clients
At the Davi Law Group, we take the time to carefully explain the elements of a solid estate plan. Some people have heard of trusts, but do not fully understand how they work. In its basic form, a trust is an instrument that provides for its creator in life and named beneficiaries when the creator dies.
Unlike a revocable living trust, an irrevocable trust is created and enforceable while the creator is still living and cannot be revoked once it is signed. There are numerous types of irrevocable trusts and each type serves a specific purpose. Such trusts are often created to:
Lessen or eliminate estate tax bills
Provide financial stability for loved ones
Protect assets and property
Address special needs for beneficiaries
Why Choose an Irrevocable Trust in Illinois?
There are several reasons why clients decide to create an irrevocable trust. If you want to protect your beneficiaries from dealing with creditors, transfer assets and property out of your name to qualify for assistance programs or gain a tax advantage, or avoid lengthy probate hearings, it may be a viable option. As long as the trust is set up properly, you can relax your fears about the impossibility of changing the terms. Our attorneys are well-informed about the correct way to set up trusts and include the proper language to provide you and your loved ones with the protection you need and deserve.
As we walk you through the planning process, we will carefully interview you to help you include crucial elements that carry out your desires and protect your rights. Additionally, we will counsel you on determining a suitable trustee. There are many qualities to consider when choosing a trustee and we will work diligently to help you define your needs and find the right person who will professionally manage your estate.
Call 630-657-5052 to Reach an Attorney
If you wish to establish an irrevocable trust, contact us to get started. We offer free in-person consultations to get to know our attorneys and reasonably-priced consultations to discuss your specific needs. Should you retain us as your counsel, financing options are available. We serve clients in DuPage, Will, Kane, Kendall, and Cook Counties from our offices in Naperville, Wheaton, Plainfield, Joliet, and Chicago offices.