Free Initial Consultations

630-580-6373
With offices in Naperville, Joliet, Wheaton, Plainfield & Chicago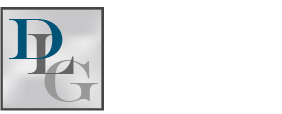 Trusted Estate Planning Attorneys Serving Naperville and Wheaton, Illinois

At the Davi Law Group, we believe in protecting the rights of our clients and their loved ones. We are especially focused on being advocates for those who cannot often speak for themselves. We partner with parents and guardians to create future financial stability and thoughtful provision for children through careful, thoughtful estate planning.
One way to provide for your children in the event of your death is to establish a trust.
Establishing a Children's Trust in Illinois
A children's trust is one that specifically provides for minor children as well as children older than 18. You may want to consider creating a will and combining it with a trust. There are many options available and our attorneys will help you decide what is best for your unique situation.
Elements of a children's trust include:
Choosing a trustee to execute the terms of the trust
Choosing a custodian to allocate benefits to your minor children
Defining the terms and conditions of property and asset allocation
Defining provisions for children based on their age and maturity
Determining actions that are in the best interest of the child
The trust must be fully funded to be effective. It is not enough to set up the instrument and not add the financial backing to set it in motion. Funding the trust ensures that, in the event of your death, your children will be provided for as you prescribed. If your child is disabled in any way, you may want to consider creating a third-party special needs trust.
Our firm recommends making specific provisions for your children. If you do not make those provisions, Illinois probate laws will make them for you and you may not agree with the decision of the court. You should have a say in how your children are cared for and you can protect that right by proactively establishing an estate plan that addresses the future needs of your children.
Call an Experienced Estate Planning Lawyer at 630-657-5052
Contact us to get started with planning and establishing a trust for your children today. We offer free in-person consultations to get to know our attorneys and reasonably-priced consultations to discuss your specific needs. Should you retain us as your counsel, financing options are available. We serve clients in DuPage, Will, Kane, Kendall, and Cook Counties from our offices in Naperville, Plainfield, Wheaton, Joliet, and Chicago, Illinois.