Free Initial Consultations

630-580-6373
With offices in Naperville, Joliet, Wheaton, Plainfield & Chicago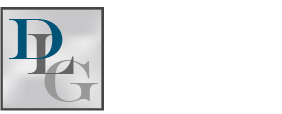 Aggressive Representation for Contested Wills in Warrenville, Illinois

Sometimes in the midst of the most challenging circumstances, the pressure increases. You are already dealing with the loss of a loved one; you should not have to handle a contested will alone. At the Davi Law Group, we strive to preserve the validity of your loved ones wishes. We will examine legal documents and investigate the circumstances surrounding the contested will.
If going to court is the best option for a client, we will fight for equity to make sure that the proper actions are carried out on behalf of the decedent. We have strong experience in estate litigation and are highly knowledgeable about probate laws and the grounds for a valid contesting of a will.
Examining Contested Wills for Clients throughout Chicagoland
Contesting a will is a serious matter. Additionally, defending against invalid objections to a will may require an aggressive defense in Probate Court. Our attorneys are poised to support whatever side of the Will you may be on.
Some common reasons for contested wills may include:
A revoked will is presented as a valid will
The mental state of the will creator is questionable
The Will is missing information required by law
Evidence of fraud, forgery, coercion or deception
Failure of executor to fulfill prescribed duties
Poor management of property and assets
Proof of unauthorized changes or additions
Improper protocol for amendments
Sudden involvement of parties not related to the decedent
We are experienced at analyzing the activities of will administrators and beneficiaries in order to build a strategy for discovering the truth. No matter what you are facing, we can help.
Contact us to get sound legal guidance about dealing with contested wills today. We offer free in-person consultations to get to know our attorneys and reasonably-priced consultations to discuss your specific needs. We serve clients in DuPage, Will, Kane, Kendall, and Cook Counties from our Wheaton, Naperville, Plainfield, Joliet, and Chicago, Illinois offices. Should you retain us as your counsel, financing options are available.