Free Initial Consultations

630-580-6373
With offices in Naperville, Joliet, Wheaton, Plainfield & Chicago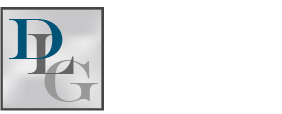 Illinois Child Support Attorneys

Support Obligation Advocates in DuPage County and Kendall County
The family law attorneys at the Davi Law Group are strong advocates for children. We provide child representation services for children's issues related to divorce, child custody, and child support. We work with all parties involved to make sure that children have the financial stability they need and we encourage amicable dealings to promote goodwill for their emotional benefit.
Our attorneys have the knowledge and experience to pursue and successfully enforce child support payments for all parties who have a duty of support. We take time to explain the child support system to our clients so that they will have a good understanding of their responsibilities or entitlements.
Understanding Illinois Child Support Obligations
Child support is intended to help the custodial parent provide care for a child. This includes establishing a home and providing essential items such as food, clothing, and transportation. Minimum support guidelines are established in the Illinois Marriage and Dissolution of Marriage Act, but additional support may be ordered to contribute to healthcare insurance, uncovered healthcare, daycare, education, and extracurricular activity expenses. Custodial parents may also request life insurance to benefit the child and ensure that said expenses can be paid in the unfortunate situation of an obligor's death.
Providing Support for Non-Minor Children
Non-minor children who graduate from high school may go straight into college and often do not have the financial resources to pursue and maintain schooling. Further, mentally or physically disabled children might not be able to properly support themselves. Section 513 of the Illinois Marriage and Dissolution of Marriage Act provides courts with the authority to award money for educational expenses such as tuition, room and board, books, and transportation or to provide support for mentally and physically disabled children who are not longer entitled to "child" support.
Courts will review the financial state of both parents and the child, the standard of living during the marriage, and the child's needs or academic performance and aptitude. Any award will be specifically for the support of the child; there are no provisions for entitlements to property or maintenance/alimony for either parent to use to support the child; however, a parent providing room and board for a child attending college or a trade school may be entitled to reimbursement for such expense.
If you have questions about support obligations or need help with initiating, adjusting, terminating or enforcing child support in Wheaton, please contact us to schedule an initial appointment regarding your family law issue matter. We will take the time to explain our approach at no cost to you. The initial meeting, which has an approximate value of $325.00, will be used to explain our approach and hear your story. We have five convenient locations to serve you: Chicago, Naperville, Plainfield, Wheaton, and Joliet Illinois. We are standing by, waiting to serve your needs.