Free Initial Consultations

630-580-6373
With offices in Naperville, Joliet, Wheaton, Plainfield & Chicago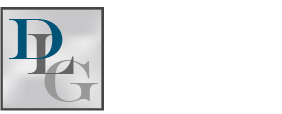 Juvenile Law & DCFS Hearings
Experienced Illinois Juvenile Law & DCFS Hearings Attorneys
When a juvenile is accused of a crime or an adult is accused of abuse or neglect of a child, it is important to hire experienced legal representation right away. At the Davi Law Group we know how to handle these serious matters. Attorney Dion U. Davi's experience in these areas provides him with greater insight into these cases and is a significant advantage to his clients. Our experienced lawyers know how to handle your juvenile case.
Legal Representation for Juveniles
If your child is charged with a crime in juvenile court, it is important to secure skilled representation. While many offenses can seem minor, convictions can pose serious consequences for your child and his or her future as well as for a parent. We seek to minimize the negative impact juvenile proceedings can have on your child and your family. Our firm handles a variety of juvenile offenses including:
Traffic offenses
Vandalism
Underage drinking
Curfew violations
Truancy
Theft
Experienced DCFS Defense Representation
Anyone can report a parent to the Illinois Department of Children and Family Services (DCFS) if they suspect abuse. DCFS then has a responsibility to investigate those allegations. While not all investigations become criminal cases, it is wise to consult an attorney as soon as possible to protect your parental rights. If the DCFS finds there is abuse or neglect in your home, it can dramatically affect your relationship with your child, your employment, and you can lose your parental rights. Attorney Dion U. Davi is one of the few attorneys in Illinois who provides legal counsel and representation in DCFS administrative hearings. He understands how these investigations and hearings work and has the skill to effectively defend his clients in these matters.
If your child is facing a juvenile charge or you have been accused of abuse or neglect, contact us to schedule a consultation. We offer free "meet and greet" consultations and affordable "informational" consultations. We also offer reasonably priced "informational consultations" in which our attorneys will evaluate the specific facts of your case, provide a realistic assessment of what you can expect from the legal system, answer your legal questions and strategize on how to move forward. Financing options are available. From our Naperville, Joliet, Plainfield, Chicago, and Wheaton, Illinois, law offices, we serve clients in DuPage, Will, Kane, Kendall and Cook Counties.