Free Initial Consultations

630-580-6373
With offices in Naperville, Joliet, Wheaton, Plainfield & Chicago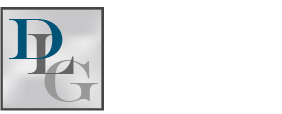 Property Valuation and Division
Naperville, IL Property Division Attorneys

Experienced Property Valuation and Division Lawyers in DuPage County
The Davi Law Group is a leading family law firm representing Illinois residents in divorce proceedings and handling property valuation and division matters. When marital property is divided between divorcing parties, it is important to know the true value in order to reach an equitable disposition. Our attorneys are skilled in all aspects of divorce and work with top professionals such as real estate appraisers, accountants, and financial analysts to assign accurate values to marital assets.
Dividing Marital Property in Illinois
In Illinois, property acquired during a marriage is considered to be owned by both parties and is subject to equitable distribution. The Illinois Marriage and Dissolution of Marriage Act instructs courts to examine several factors for determining the equity, or fairness of the division such as:
The income and property of each party;
The needs of each party;
The earning capacity of each party;
Any impairments to earning potential;
The standard of living established in the marriage;
The degree of complexity of divorce issues;
The accessibility of relevant information; and
The amount paid in attorney's fees.
In addition to factors mentioned here, courts will consider any other information that will help produce a just and equitable decision. Our team will review ledgers, examine appraisal data and gather every piece of evidence that will properly represent the true value of the assets to be divided.
Tax Considerations for Marital Property Division
Initially, you may not think about how property awards will affect your taxes, but we are consumed with the possible impacts to your life. We work hard to protect our clients from financial hardships such as exorbitant tax bills that result from large asset awards. When we work with our clients, we are focused on understanding the way they wish to maintain their lives and craft a plan that follows suit. After all, what good is receiving a home if you do not have the resources to maintain the property? We will work with financial industry professionals to help you arrive at decisions that make the most sense for how you live now and help you prepare for the future. If you have children, we will work hard to achieve a favorable outcome that maintains the financial stability and care they have come to appreciate.
Call a Skilled Lawyer at 630-657-5052
If you are initiating or responding to a request for divorce, let us help you get organized and explain the process of property division. We can meet with you for a no-cost initial consultation, which has a value of up to $325.00. Contact our firm today to schedule an appointment at our Plainfield, Naperville, Wheaton, Chicago, or Joliet, Illinois office. We look forward to assisting you and your family.