Free Initial Consultations

630-580-6373
With offices in Naperville, Joliet, Wheaton, Plainfield & Chicago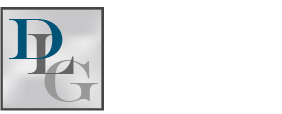 DuPage County Adoption Lawyers

Dedicated Family Law Attorneys Serving Wheaton and Naperville
The Davi Law Group helps clients welcome children into their families through adoption. We provide adoption services throughout Chicago, handling related issues such as divorce and parentage that may impact adoption proceedings. Making a decision to adopt requires a great plan of action and a thorough understanding of the process. Our attorneys can walk you through the process, guide you towards helpful resources, and provide personable service to put you and your family at ease.
Preparing for Adoption
In Illinois, adoptions are governed by the Adoption Act. The Act describes, in great detail, the legal conditions for adoption. Any man or woman of good reputation and of legal age who meets state residency requirements may be eligible to adopt. We understand the requirements fully and can give you a realistic assessment on whether adoption is suitable for your family, based on your circumstances.
To begin the process, we will draft a petition stating your intent to adopt the child. In general, a child whose parent or parents has/have given up parental rights or have had rights terminated by the court is eligible for adoption. The process can be extremely complex, but we will simplify the challenges in order to make the experience as enjoyable as possible. We want to preserve the excitement of adding to your family in every way possible.
Types of Adoption in Illinois
Our attorneys can help you choose the best adoption scenario for your family and help your new child(ren) find a forever home. Adoptions may be handled privately or through an agency such as the Illinois Department of Children and Family Services (DCFS). There are several types of adoptions and different scenarios under which a person may adopt:
Infant adoption – biological parents give up rights in lieu of adoption of their newborn.
Related adoptions – children are related to one or both parties who intend to adopt.
Adult adoptions – children are 18 and older and adopted to establish inheritance rights.
Second-parent adoptions – adoption by two unmarried people or those in civil unions.
Contested adoptions – adoption is blocked by a biological parent.
Every county has strict guidelines, so be sure to work with the Davi Law Group to make sure that you are properly prepared and know what to expect. Adoption affords a child the same rights and privileges as a biological child, including support and inheritance right. Let us help you start the process today.
Call 630-657-5052 for Help with Your Adoption Case
For assistance with adoption in Illinois, contact the Davi Law Group today to schedule an initial honest assessment of your legal matter. We will explain our approach at no charge, which has an approximate value of $325.00. Should you retain us as your counsel, financing options are available. When you need help with adoption and other family law issues, we will be a trusted resource throughout the process. We have five convenient locations to serve you in Wheaton, Chicago, Joliet, Plainfield, and Naperville, Illinois.