Free Initial Consultations

630-580-6373
With offices in Naperville, Joliet, Wheaton, Plainfield & Chicago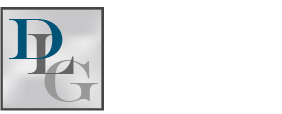 Prenuptial and Postnuptial Agreements
Naperville Prenuptial and Postnuptial Agreements Lawyers

Proactive Family Law Attorneys in DuPage County, Illinois - Call 630-657-5052
At the Davi Law Group, we have the knowledge and experience to help you create a plan that respects the wishes of either party in the unfortunate event of divorce. With the use of prenuptial and postnuptial agreements, divorcing or legally separated parties can avoid lengthy disputes over issues such as spousal maintenance, division of property, and more. We help our clients define the terms of marital agreements to ensure they are enforceable and equitable.
Our attorneys will represent your interests and work with the independent counsel for the other party to move towards the established goals. We help our clients consider every aspect of marriage and guide them in assigning values to each matter. Using this approach, each party can be assured that his or her goals are properly captured and protected. We provide counsel to ensure that all agreements are compliant with applicable Illinois laws.
Determining the Need for Marital Agreements
A prenuptial agreement is created before a marriage or civil union, while postnuptial agreements are written after the establishment of such legally-recognized unions. Prenuptial agreements must comply with Illinois laws, such as the Illinois Marriage and Dissolution of Marriage Act and the Illinois Uniform Premarital Agreement Act to be considered enforceable. Postnuptial agreements are prepared after marriage, are also governed by state laws, and are more contractually defined. We advise our clients to consider whether either type of agreement is right for their relationship.
Often, a need for such agreements arises when there are children from previous relationships, closely-held businesses, or a considerable amount of property and assets involved. Since bringing up prenuptial and postnuptial agreements can be a delicate subject for some couples, we handle the matter in a discreet and calm manner, carefully explaining the merits and challenges of both parties. We will communicate extensively with the client and the retained counsel of the other party to make sure both parties are comfortable with the process and know what to expect.
Elements of Prenuptial and Postnuptial Agreements
Like any contract, there are essential elements that must be addressed in order for the agreement to be recognized in a court of law. Our family law attorneys are knowledgeable about negotiating, drafting, maintaining, modifying, and terminating prenuptial and postnuptial agreements. We also have experience litigating contested agreements. It is extremely important to validate any agreement by ensuring the document:
Is not created under duress;
Is made with full disclosure;
Complies with applicable time constraints;
Is made without undue influence; and,
Does not leave one party destitute.
If you need assistance creating a prenuptial or postnuptial agreement in DuPage County, please contact us today to schedule an initial assessment meeting, which has an approximate value of $325.00. At this meeting, we will explain our approach at no cost to you. Should you retain us as your counsel, financing options are available. Our firm has a great reputation throughout Chicago for handling family law issues with care and concern. We have offices in Chicago, Wheaton, Naperville, Plainfield, and Joliet, Illinois to serve you.