Free Initial Consultations

630-580-6373
With offices in Naperville, Joliet, Wheaton, Plainfield & Chicago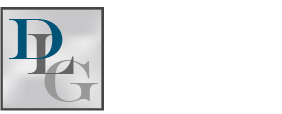 Experienced Illinois Estate Planning & Probate Attorneys

Making the necessary arrangements for your estate while you are of sound mind ensures that your wishes will be effectively conveyed if/when you can no longer communicate them. A comprehensive estate plan involves preparing for both your possible incapacitation and death. At the Davi Law Group, we are experienced in helping individuals prepare the proper legal documents to communicate their desires for their finances, their dependents and their beneficiaries.
Preparation of Wills and Trusts
Estate planning is a highly personalized process that is tailored to the unique circumstances and needs of the individuals involved. At our firm, we work closely with our clients to understand their financial circumstances, family dynamics and wishes for their estate. We ensure our clients are fully informed about their options and make recommendations for how best to convey their desires.
Wills, Trusts and Powers of Attorney are the foundations of most estate plans. Depending on the circumstances, it may be advantageous to use either a will or a trust as the primary document of your estate plan. In many cases, both a Will and a Trust are used to fully meet the needs of the estate. The Davi Law Group is experienced in preparing all types of Wills, Trusts and Powers of Attorney including:
Powers of Attorney in Estate Planning
An essential part of creating an effective estate plan is making arrangements for your own possible incapacitation. This can be done using Powers of Attorney. The two main types of Powers of Attorney used in the estate planning process are:
Call 630-657-5052 for an Experienced Attorney
If you are interested in creating an effective and enforceable estate plan, contact us to schedule a consultation. Should you retain us as your counsel, financing options are available. From our offices in Wheaton, Naperville, Joliet, Plainfield, and Chicago, Illinois, we serve clients in DuPage, Will, Kane, Kendall and Cook Counties.