Free Initial Consultations

630-580-6373
With offices in Naperville, Joliet, Wheaton, Plainfield & Chicago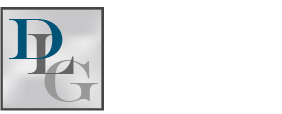 Representation of Children
DuPage County Child Representation Lawyers

Reputable Family Law Attorneys in Naperville and Plainfield
At the Davi Law Group, we have experience serving as court-appointed counsel for children in various family law matters. In proceedings that concern issues such as child custody, visitation and parentage, the Illinois Marriage and Dissolution of Marriage Act provides the court's with the ability to appoint a suitable attorney to investigate and report the best interests of a child or provide legal representation for a child. Our attorneys have served in different capacities to represent the best interests of children. In Illinois, the three types of legal counsel for children include the guardian ad litem (GAL), attorney for the child, and the child's representative.
Serving Children in Illinois as Guardians ad Litem
A guardian ad litem, or GAL, is an attorney whose sole purpose is to investigate and advise the court as to decisions that are in the best interest of a child. GALs may use a mix of interviews, observations, and investigations to help arrive at a recommendation on a child's behalf. The guardian ad litem will either provide an oral or issue a written report with his or her findings and recommendations as part of family law court proceedings.
At the Davi Law Group, we have experience serving as appointed GALs and work diligently to examine every aspect of a child's life to provide a thorough recommendation. Additionally, we have experience leading formal, public presentations about the role of a GAL.
What Is a Child's Representative?
A child's representative is an attorney who provides strong advocacy for the best interests of a child. Unlike a guardian ad litem, a child's representative does not merely investigate and provide testimony or a report of the findings. They may actively participate in the litigation process, just as an attorney who is representing a client.
While a child's representative may consider a child's wishes, they are not legally bound by them. They do not take sides; they represent the best interest of the child and encourage alternative dispute resolution and negotiation. Our attorneys have served as child's representatives and are trained in child advocacy or have equivalent experience.
Understanding the Duties of an Attorney for the Child
An attorney for the child is appointed to provide independent counsel on behalf of a child the same way that an attorney would represent an adult. The same standards of ethics, confidentiality and attorney-client privilege are recognized in this relationship.
The various roles that an attorney who represents a child are similar, but they each have a distinct function:
Guardian ad Litem - investigate the circumstances of a child's life and make recommendations.
Child's Representative - investigate the circumstances of a child's life and advocate on their behalf.
Attorney for the Child - acquire information about the circumstances of a child's life and represent his or her desires.
We are knowledgeable about handling challenging issues in the lives of children impacted by divorce or legal separation. If you have questions about a child's representative or wish to request our child advocacy services, please contact us today. You are welcome to meet with us for a no-charge initial consultation, which has an approximate value of $325.00. We have five locations to serve you: Chicago, PLainfield, Wheaton, Naperville, and Joliet, Illinois.