Free Initial Consultations

630-580-6373
With offices in Naperville, Joliet, Wheaton, Plainfield & Chicago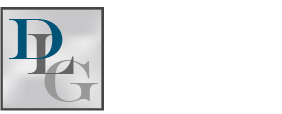 Dedicated Revocable Living Trust Attorneys in Naperville, Illinois

Setting up a trust is likely one of the most important decisions you can make for your family and your estate. A revocable living trust directly provides for your loved ones and allows a designated trustee to perform the terms of the trust without court intervention. At the Davi Law Group, in DuPage County, Illlinois, our attorneys are well versed on the intricacies of estate planning and will make sure you understand every available option.
Understanding the Benefits of a Revocable Living Trust
A legally sound revocable living trust is one that is properly funded and provides for you in health and sickness and takes care of your loved ones after you die. Unlike a will, which must go through Probate Court before execution, a revocable living trust can be administered immediately without court involvement, which is key to providing privacy as to the contents and value of your estate. The trustee can carry out the terms of the trust, providing for beneficiaries and handling estate issues in compliance with the Illinois Trusts and Trustees Act (760 ILCS 5/1-21). Benefits of having a revocable living trust include:
Not having to deal with Probate Court
Ability to keep certain estate details private
Built-in asset protection for beneficiaries
Automatic trustee succession options
Ability to structure the Trust to fit your needs
These are just a few benefits that come with establishing a revocable living trust. The Davi Law Group can guide you through every benefit as well as explain any disadvantages. Based on your situation, it may be beneficial to have a will in conjunction with a revocable living trust.
Experienced Chicagoland Revocable Living Trust Attorneys
Our attorneys will provide experienced advice about how to make the best plan for you and your interests. At the Davi Law Group, we make it our business to actively listen to our clients. When helping you craft an estate plan, we will consider:
Protection of property and assets
Considerations for long term care
Children and adult dependents
Your unique situation and family dynamics will dictate the structure of your trust and your overall estate plan. Unlike an irrevocable trust, you have the right to change or dissolve a revocable living trust at any time without explanation. Any trust you establish becomes final after your death, and our attorneys can help you review your trust and keep it aligned with your current circumstances.
If you are considering creating or updating a revocable living trust, contact the Davi Law Group today. We offer free in-person consultations to get to know our attorneys and reasonably-priced consultations to discuss your specific trust needs. We serve clients in DuPage, Will, Kane, Kendall, and Cook Counties from offices in Naperville, Wheaton, Plainfield, Joliet, and downtown Chicago, Illinois.