Free Initial Consultations

630-580-6373
With offices in Naperville, Joliet, Wheaton, Plainfield & Chicago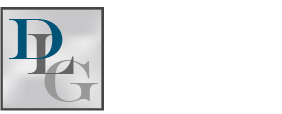 Extra-Curricular and Medical Expenses
Naperville Divorce Lawyers for Children's Expenses
Attorneys for Medical Costs and Extracurricular Activities in DuPage County
Following your divorce, you will want to make sure that your children's needs will be met. In most cases, child support will be ordered by the court, and both you and your ex-spouse will be legally obligated to provide the financial support your children require. However, it is important to understand what is covered by child support payments and the types of expenses you may be required to address.
The attorneys of Davi Law Group have represented clients in a wide variety of divorce and family law cases, and we can help you understand your rights and obligations when it comes to providing financial support for your children. We will work with you to help protect your financial security while ensuring that your children will have the support they need.
Parental Obligations for Child-Related Expenses
In Illinois, child support is determined using a formula that takes the income earned by both parents into account, and in some cases, each parent's amount of parenting time may also be considered. The figure reached when making these calculations is known as the Basic Child Support Obligation, and it covers what the parents would typically have spent to provide for their children's needs if they had remained married. The amount of this obligation is divided between parents according to each parent's percentage share of their combined income.
As its name implies, the Basic Child Support Obligation is meant to cover children's basic, everyday needs. These include nutritional needs such as food and drink, apparel such as clothing and shoes, and the rent, mortgage, or utility payments necessary to provide adequate housing. However, there are a variety of other expenses involved in raising children, and either parent may ask that the other parent share in these costs.
Illinois law identifies the following types of expenses that parents may be obligated to pay:
Healthcare - Parents may be required to obtain medical, dental, and vision insurance coverage for children, and they will typically divide the costs of insurance premiums. They may also be obligated to contribute toward out-of-pocket medical costs or any expenses that are not covered by insurance.
Childcare - If a child must attend daycare or receive another form of childcare while a parent is working or receiving education or training, the costs of "reasonable and necessary" childcare may be divided between the parents.
School expenses – Parents may be required to contribute to the cost for a child to attend school. Such costs may include school registration, books, uniforms, activities, and field trips.
Extracurricular activities - Children may participate in a variety of activities, such as sports, clubs, camps, or music or dance lessons. Parents may be required to share in the costs related to these activities.
Parents may be ordered by the court to contribute towards the above expenses, or they may agree between themselves about how to divide these costs. These contributions will be in addition to the Basic Child Support Obligation, and they will typically be divided between parents in proportion to each parent's percentage share of the combined net income.
Contact a Naperville Child Support and Expenses Attorney
During the divorce process, you will want to ensure that your children receive the necessary financial support, but you will also need to be sure that you will be able to meet your own needs. At Davi Law Group, we can work with you and your ex-spouse to determine a child support arrangement that addresses your children's expenses. We strive to resolve legal matters outside of court through negotiation or mediation, but if necessary, we will advocate for your interests in the courtroom and help you reach an outcome that protects your children's rights and your financial interests.
To arrange a no-cost, no-obligation consultation, contact us at 630-580-6373. From our five convenient offices in Wheaton, Naperville, Plainfield, Chicago, and Joliet, we assist with divorce and family law cases throughout DuPage, Cook, Kane, Will, and Kendall Counties.