Free Initial Consultations

630-580-6373
With offices in Naperville, Joliet, Wheaton, Plainfield & Chicago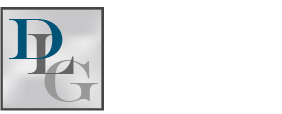 Experienced Guidance for Creating a Health Care Power of Attorney

Under Illinois laws regarding Davi Law Group is committed to helping clients across DuPage, Will, Kane, Kendall, and Cook Counties define health care preferences that are enforceable and tailored to specific needs.
What is a Power of Attorney?
According to the property, health care and finances. The Davi Law Group is committed to providing personal service to help you make sound decisions for your future. We will guide you to make sure that your paperwork is properly witnessed, signed and contains the appropriate legal language.
Creating a power of attorney is an important part of any estate plan and can be used in conjunction with a living will. Our attorneys are qualified estate planners and will help you thoroughly explore your options and analyze your circumstances to arrive at the best possible solution.
Advising Clients on Health Care Options
There are many issues to consider when creating an effective, comprehensive estate plan. You want a plan that provides for you while you are living, handles important matters in the event of your incapacitation and provides for your beneficiaries with the least amount of interference.
You have the right to appoint the agent and you should consider your selection carefully. Your appointed agent will be responsible for:
Carrying out your desires fully
Acting in good faith for your best interest
Recording all actions conducted on your behalf
Accounting for finances for health-related decisions
Retaining all necessary paperwork
Supporting the terms of your estate plan
Cooperating with health care practitioners
Your agent and any other appointed executors or trustees will work together to ensure that your plans are handled in the manner you prescribe, so choose them wisely.
Call 630-657-5052 to Talk to an Attorney
Contact us to get started with creating a power of attorney for health care today. We offer free in-person consultations to get to know our attorneys and reasonably-priced consultations to discuss your specific needs. Should you retain us as your counsel, financing options are available. From our offices in Wheaton, Naperville, Plainfield, Joliet, and downtown Chicago, we serve clients in DuPage, Will, Kane, Kendall, and Cook Counties.