Free Initial Consultations

630-580-6373
With offices in Naperville, Joliet, Wheaton, Plainfield & Chicago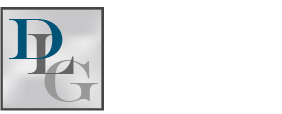 Naperville Domestic Violence Attorney

Family Law Lawyers Serving DuPage County, Illinois
At the Davi Law Group, we help clients who are dealing with a variety of issues that stem from domestic violence. Bring your issue to us and we will address it as clearly as possible so that you understand your position, the process, and the situation you are facing. Whether you are a victim of domestic violence and need to seek an order of protection; or, you are defending against an allegation of domestic violence or an order of protection, we have the resources and information you need to help get your life back on track.
Our attorneys have helped men and women throughout Chicagoland resolve domestic violence matters with a swift, compassionate response. We have the knowledge and experience to represent your best interests and will take every legal precaution to keep you from harm and abuse. We will provide discreet communication and be accessible when you need us.
Laws that Protect Against Domestic Violence in Illinois
The Illinois Domestic Violence Act of 1986 and the Illinois Marriage and Dissolution of Marriage Act both address domestic violence issues. According to the Domestic Violence Act, abuse includes physical and nonphysical abusive actions such as harassment, intimidation, willful deprivation, and exercising control over a person's will. To be considered domestic violence, the abuse must be committed by a family or household member–including spouses, parents, those who have children in common, or have been or are in a dating or engagement relationship. These considerations apply to those involved in both domestic violence and order of protection proceedings. However, a restraining order can ban harassing conduct and physical contact by those that do not meet the consideration guidelines for domestic violence and order of protection.
Responding to Domestic Violence Claims
Domestic violence cases are often connected to family law issues such as divorce, parentage, and child custody because domestic violence claims and convictions may impact access to children and residences. A protective order can prohibit the alleged abuser from communicating with or being in close proximity to the petitioning party and/or minor children, as well as prohibit the alleged abuse from being in proximity to the petitioning party and/or that person's residence and work. The petitioning party can also require police presence if the alleged abuser wishes to secure personal belongings from the home. When we respond to a domestic violence claim, we quickly do what is necessary to protect the involved parties. We advise our clients on emergency, interim, and plenary orders of protection and inform them about domestic violence and stalking laws.
Helping Clients through Domestic Violence Issues - Call 630-657-5052
You may not know where to turn or what questions to ask, but we stand as a trusted resource to help you in your greatest time of need. We will help you focus on your temporary and long-term goals and create a plan to put you in the best situation possible. Contact us today for an initial assessment of your family law matter, at no charge, which has a value of up to $325.00. If you live in DuPage County, please schedule an appointment at our Wheaton or Joliet offices. We also have offices in downtown Chicago, Plainfield, and Naperville. Financing options are available.