Free Initial Consultations

630-580-6373
With offices in Naperville, Joliet, Wheaton, Plainfield & Chicago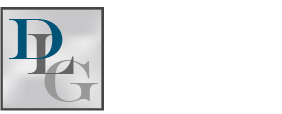 Experienced DuPage County Living Will Attorneys

You should have a say over your life and what will happen to your property and assets when you die. Two instruments for estate planning are wills and living wills. At the Davi Law Group, we work to help clients create legal documents that support their desires in life and death.
What is a Living Will?
A Living will is quite different from a will. Living wills guide decisions while you are alive, while wills provide instructions for how your estate will be handled after you die. Living wills outline your desires in the event of a major injury, terminal illness or other incapacitating condition. They define requests such as:
Whether or not you choose life support
Your decision about resuscitation
Authorized medical care
While a living will can carry out your medical desires in terminal situations, it should be used in conjunction with a power of attorney for health care. Our attorneys can best advise you on how to structure the legal paperwork to ensure that your rights are protected.
Helping Clients Navigate Illinois Living Will Laws
Under the Illinois Living Will Act (755 ILCS 35/1-10), you have the right to control the decision "to have death delaying procedures withheld or withdrawn in instances of a terminal condition." Your decisions must be formally written, signed and witnessed to be legally recognized and you have the right to cancel or change your living will at any time. When you work with our firm, we will take the time to discuss various scenarios and help you create a living will which:
Designates an attending physician
Names those authorized to make decisions
Defines specific directions for care
Defines conditions for refusal of death delaying procedures
A death delaying procedure is one that slows the event of death. Some examples include using assisted breathing devices, feeding tubes and certain medications. While you may accept or reject specific procedures, your attending physician is charged with ensuring that you are properly fed and hydrated and that you are comfortable.
There are many details to consider. Choose the Davi Law Group to help guide your decisions. Contact us to schedule a consultation. We offer free in-person consultations to get to know our attorneys. We also offer reasonably-priced consultations to discuss your specific Living Will needs. We serve clients in DuPage, Will, Kane, Kendall, and Cook Counties from our Wheaton, Naperville, Plainfield, Joliet, and Chicago, Illinois offices.