Free Initial Consultations

630-580-6373
With offices in Naperville, Joliet, Wheaton, Plainfield & Chicago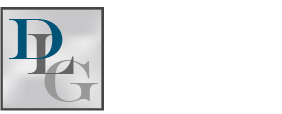 Experienced Illinois Contracts Attorneys

These days, agreements are rarely ever decided with a handshake. Legal contracts are an inescapable part of life, particularly for anyone involved in any type of business dealings. Contract negotiations can be a very emotional transaction for most people; therefore, levelheaded, emotionally detached representation is a must. Further, because contracts are typically written in complex legal language, it can be difficult for non-lawyers to derive the full meaning of what they are signing. At the Davi Law Group, we are experienced in the negotiation and preparation of all types of legal contracts. Whether you need help preparing an original contract, reviewing an existing contract or negotiating the terms of a contract, we can assist you.
Protecting Your Rights and Interests
Before signing any contract, it is wise to have an attorney review it. A skilled attorney can identify areas of concern in a contract and protect you from a vulnerable position. When dealing with any type of contract, negotiating skills are essential. Attorney Dion U. Davi is a skilled negotiator who knows how to effectively advocate for his clients' rights and interests in all contractual matters. We work closely with our clients to ensure they understand their rights and responsibilities in the agreement and achieve what they want from their legal agreements. We are not averse to aggressively advocate on behalf of our clients.
Experienced Counsel and Representation in Motorsports Law
At the Davi Law Group, we provide specialized legal counsel and representation to motorsports promoters, sponsors, drivers, teams and tracks. A racer and motorsports enthusiast himself, Attorney Dion U. Davi understands the motorsports world and the unique legal needs of the motorsports and racing industry. He has the knowledge and insight to effectively negotiate contracts for sponsorship, licensing, driver services, team mergers and acquisitions, and all other relevant legal matters.
Contact Davi Law Group Today at 630-657-5052
If you have a contractual matter that requires experienced legal counsel, contact us to schedule a consultation. From our offices in Wheaton, Naperville, Plainfield, Joliet, and Chicago, Illinois, we serve clients in DuPage, Will, Kane, Kendall and Cook Counties, as well as providing referrals for the best quality representation across the nation.