Free Initial Consultations

630-580-6373
With offices in Naperville, Joliet, Wheaton, Plainfield & Chicago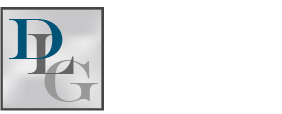 Third-Party Special Needs Trusts
Qualified, Detail-Driven Special Needs Trust Attorneys in Illinois

You have worked hard to build your estate and you need a plan that provides for your loved ones that depend on you. The Davi Law Group provides experienced estate planning guidance for men and women throughout Northern Illinois. If you support developmentally disabled loved ones, you may want to consider setting up a special needs trust.
A trust is a written, signed and witnessed set of legal documents that seek to provide aid to the creator and named beneficiaries. All trusts must comply with Illinois trust laws and should be drafted by a qualified estate planning attorney. Not all attorneys can handle the complexity of estate matters. Our attorneys are qualified to handle and direct estate planning matters and are willing to answer any questions you may have along the way.
Providing Peace of Mind for Clients with Loved Ones That Require Special Needs or Care
A third-party special needs trust is a vehicle to provide care and financial stability for a qualified disabled loved one without exempting them from additional assistance or government-provided benefits such as Supplemental Security Income (SSI) and Medicaid. The Davi Law Group is available to work one-on-one with you to help you determine the best way to structure a trust to suit the needs of your loved one.
As you define the aspects of the trust, you should consider:
Selecting the best-suited trustee
Proper allocation of trust funds
Health care/long term care expenses
Living arrangements
Thinking carefully about the details of care will provide a complete picture of what is needed to ensure that your loved one will live comfortably. By establishing a trust, you will be able to provide for them, even after you pass away. There are many intricacies in the language and deadlines for establishing a third-party special needs trust. Our attorneys know the specific language and citations to include for creating a legally sound and enforceable plan for the future of your loved ones.
Contact us to get started with planning and establishing a third-party special needs trust today. We offer free in-person consultations to get to know our attorneys and reasonably-priced consultations to discuss your specific needs. From our offices in Wheaton, Plainfield, Naperville, Joliet, and Chicago, we serve clients in DuPage, Will, Kane, Kendall, and Cook Counties, Illinois.