Free Initial Consultations

630-580-6373
With offices in Naperville, Joliet, Wheaton, Plainfield & Chicago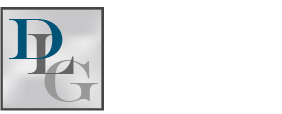 How to Choose an Attorney
How to Choose an Attorney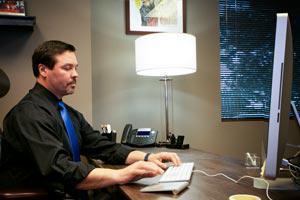 Choosing an attorney to handle your legal matter is a big decision. No matter what your legal issue, it is important to have an attorney with whom you work well. That is why personality is one of the most important factors in choosing the right attorney. You will be potentially working very closely and extensively with your attorney. You need to ensure that you are comfortable with an attorneys personality. The attorney of choice should make you feel comfortable and at ease, which leads into the next related and equally important trait of the right attorney - confidence and knowledge.
The right attorney should be confident and knowledgable in handling your legal matter. During your initial discussions with a prospective attorney, you should feel reassured that the attorney is confident and knowledgable in his or her ability to appropriately represent your interests. Confidence and knowledge comes with experience, which is the next trait. Keep in mind that age does not necessarily equate to experience. Experience comes from actually involving one's self in the study and actual working with your legal matter. Resources are the next factor in choosing an attorney. A lawyer of choice should employ and/or networking with other attorneys and professionals in the area of your legal needs. The last, but not least, factor should be cost. While cost is important and one should not overpay for representation, especially in the current economic climate, the preceding factors will most often lead to a value added experience.
With that, an attorney should be implementing cost effective practices such as using e-mail to reduce postage expenses, e-file to reduce time consuming waits at the Clerk's office, and using paralegals and clerks billed at a reduced rate for routine legal tasks. Unfortunately, cost is not always a factor that is in the control of your attorney of choice. The "other side" and the tactics employed are a significant element in the cost of resolving a legal matter; however, you should choose an attorney with the knowledge to manage cost increasing tactics.
At the Davi Law Group, we are the attorney of choice. We have the personality to make clients comfortable and at ease during a very difficult time. Further, we have the confidence and knowledge to produce the best result possible. Our team of attorneys has the experience to handle your legal matters though years of continuous legal education and hands on experience at both the negotiating table and in the courtroom. In addition, the Davi Law Group has the resources to handle and counsel our clients' every legal need. Attorney Dion U. Davi has spent years networking with other great legal and professional people to ensure that his clients have access to the best sources to resolve any issue.
The Davi Law Group offers cost effective legal counseling. We utilize the latest technology in order to reduce expenses and provide efficient legal services. Further, attorney Dion U. Davi has the experience to see through legal tactics meant to drive up the cost of litigation and even has the knowledge to potentially shift the costs for resolving your legal matter to the "other side." Make the Davi Law Group your choice to resolve your legal matter by contacting one of our offices.