Free Initial Consultations

630-580-6373
With offices in Naperville, Joliet, Wheaton, Plainfield & Chicago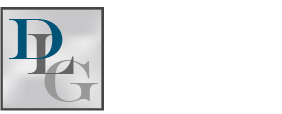 Knowledgeable DuPage County Guardianship Attorneys

Do you need to help with guardianship matters? The Davi Law Group stands ready to address every question you may have. We offer high-quality legal representation and guidance for family law and estate planning matters. We carefully examine the details of your unique situation and craft solutions that serve your best interests as well as the protection of those you care for.
Providing Experienced Representation for Guardian Matters
A guardian is an individual appointed by the Probate Court to take care of an incapacitated person. This incapacitated person is referred to as the ward. If you are an appointed guardian or need help with establishing or fighting guardianship, our attorneys are knowledgeable about the steps in each process.
A guardian can be court-appointed, nominated by a minor or designated by a parent whose parental rights have been terminated. A guardian helps to make sure that the person(s) cared for have what they need for financial stability and helps to protect any property or assets they may receive through an inheritance.
We handle various guardianship matters including:
Guardianship for minor children
Guardianship for disabled persons
Guardianship for special needs persons
No matter the circumstances, we can help. Do not try to navigate the complexities of the guardianship process without experienced legal support. Our attorneys are available to conduct a one-on-one consultation to carefully walk you through each issue and ensure that you fully understand your rights and options under the Illinois Statutes (755 ILCS 5/11-5).
Call 630-657-5052 Today to Schedule a Consultation
Our attorneys will investigate the nature of your situation and advise you properly. If guardianship is in the best interests of the parties involved, we stand as willing advocates ready to address the matter in court.
Contact us to discuss guardianship matters today. We offer free in-person consultations to get to know our attorneys and reasonably-priced consultations to discuss your specific needs. Should you retain us as your counsel, financing options are available. We serve clients in DuPage, Will, Kane, Kendall, and Cook Counties from our Naperville, Plainfield, Joliet, Chicago, and Wheaton, Illinois offices.