Free Initial Consultations

630-580-6373
With offices in Naperville, Joliet, Wheaton, Plainfield & Chicago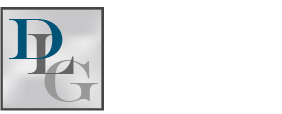 Probate and Estate Administration
DuPage County Probate and Estate Administration Attorneys

If you have recently experienced the death of a loved one, you may feel overwhelmed. There are so many things to take care of that it is often difficult to figure out where to start. At the Davi Law Group, we specialize in walking clients through a defined process to help them sort out the legal side of bereavement.
Our firm handles probate and estate administration matters for a wide variety of clientele. We use a personalized, tailored approach to handling such matters because no two situations are alike.
What is Probate?
The purpose of probate proceedings is to establish the validity of a will or make provisions for an estate not governed by a will. In Illinois, all wills must go through Probate Court. In the absence of a will, the estate of the decedent must still pass through the probate process. As experienced probate attorneys, we know how to navigate the process in an efficient and legally sound manner. Probate proceedings can be lengthy, but our intricate knowledge of the process and requirements helps clients achieve results as quickly as possible.
Our attorneys also know ways to avoid Probate Court altogether. We can create an estate plan that best fits your goals and the needs of your family and other dependents. Any comprehensive estate plan can include a mixture of legal documents such as wills, trusts and powers of attorney to ensure the best possible situation for the estate.
Providing Confidential, Compassionate Service in Illinois
You already have enough to deal with managing the grief over the loss of a loved one. Let the Davi Law Group help you sort out the legal matters. We will take care to safeguard your information and help you file the necessary paperwork to properly open, administer and close an estate.
Estate administration involves representation of the named trustees and beneficiaries of the estate. We will work to take care of:
Probate Court appearances
Management of assets and property
Final income tax preparation
Insurance benefits
Estate litigation matters
Small estate considerations
Contact us to make an appointment to discuss probate and estate administration today. We offer free in-person consultations to get to know our attorneys and reasonably-priced consultations to discuss your specific needs. We serve clients in DuPage, Will, Kane, Kendall, and Cook Counties from our Napreville, Wheaton, Plainfield, Joliet, and Chicago, Illinois offices.