Free Initial Consultations

630-580-6373
With offices in Naperville, Joliet, Wheaton, Plainfield & Chicago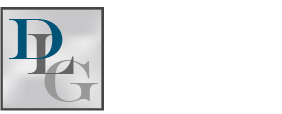 Experienced Illinois Family Law Attorneys

Family law matters require more than just knowledge of the law. Because family law matters are often extremely emotional, a good attorney must be able to communicate effectively and manage different personalities. At the Davi Law Group, we believe in forming relationships with our clients to better assist you in solving your legal issues. We work closely with you to set realistic goals and strive to achieve those goals as efficiently and affordably as possible.
For Skilled Divorce Representation Call 630-657-5052
The dissolution of a marriage involves resolving many different issues. At our firm, we ensure our clients are fully informed about the law and all of their legal options, and we assist you in making decisions that will help achieve your objectives. We handle all issues pertaining to divorce including:
Post-decree modifications are extremely common as it is rare that a divorce decree will not need to be changed over time. Adjustments to child support and maintenance/alimony often occur when the financial circumstances of one or both parties changes. Additionally, adjustments to child custody arrangements are often necessary when the child(ren) grows older and expenses increase. Attorney Dion U. Davi is skilled in efficiently negotiating post-decree modifications. Where negotiations fail, however, Mr. Davi is always prepared to effectively litigate dispute.
High-Quality Representation in all Family Law Matters
At the Davi Law Group, we offer a full range of family law legal services. In addition to divorce representation, we also provide legal counsel and representation in:
Parentage Issues - Helping resolve paternity disputes and matters pertaining to establishing parentage such as DNA testing, child support, custody, visitation/parenting time, and out-of-state removal.
Adoption - Assisting individuals and families with the legal aspects of adopting a child. We handle adoptions that involve related and unrelated individuals as well as foreign adoptions.
Guardianship - We help clients make plans for dependents who may need a guardian and we assist clients in obtaining guardianships over loved ones in need.
If you have a family law matter that requires skilled and experienced representation or counsel, contact us to schedule a consultation. Our initial consultation will be a free "meet and greet" consultation in which you will have the opportunity to get to know our firm and our attorneys, and determine if we are a good fit for you. We also offer reasonably priced "informational consultations" in which our attorneys will evaluate the specific facts of your case, provide a realistic assessment of what you can expect from the legal system, answer your legal questions and strategize on how to move forward. Financing options are available. From our Wheaton, Naperville, Joliet, Plainfield, and Chicago, Illinois offices, we serve clients in DuPage, Will, Kane, Kendall and Cook Counties.