Free Initial Consultations

630-580-6373
With offices in Naperville, Joliet, Wheaton, Plainfield & Chicago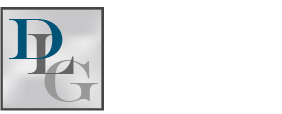 Illinois Joint and Sole Custody Attorneys

Experienced Family Law Lawyers in DuPage County
The Davi Law Group provides family law services to individuals dealing with issues related to the allocation of parental responsibilities (formerly known as child custody) in a legal separation, divorce or dissolution of a civil union. We are particularly concerned with the health, care, and overall well-being of children who endure familial upheaval. When a marriage or union fractures, the children are often impacted the most.
Our attorneys are dedicated to advocating for an outcome that best suits your specific needs. We are committed to fighting for solutions that are in the best interests of children and the clients we serve. This means advocating for proper visitation rights / parenting time and fighting against placing children in unhealthy environments that involve neglect, violence, or abuse.
Under the Illinois Marriage and Dissolution of Marriage Act, the best interests of the child are determined by examining several factors, such as:
The wishes of children and the parents;
The dynamics of the familial relationships;
The possible impact of changes in residence;
The physical and mental health of all parties;
Any actual or perceived domestic violence or threats of violence;
The direct or indirect presence of domestic abuse;
Each parent's commitment to foster the child's relationship with the other parent;
Whether either parent is a registered sex offender; and
Whether it would be appropriate to place any restrictions on a parent's decision-making responsibility or parenting time.
Even after a divorce is final, a post-decree modification can be sought in the event of the serious endangerment of a child within the first two years or when such a modification would be in the child's best interests after the two year period. We encourage our clients to continually review their parenting plan and make updates to protect the best interests of all children involved.
Understanding Sole and Joint Custody of Children in Chicago, Illinois
Following changes to Illinois law which went into effect in 2016, the term "child custody" is no longer used. Instead, different areas of parental responsibility are allocated between parents. Both parents may share in making decisions in each of these areas, or responsibility may be allocated solely to one parent.
Similarly, Illinois no longer grants physical custody to one parent and "visitation" to the other. Instead, the time children spend with both parents is referred to as "parenting time." This change was made in recognition of the fact that both parents may continue to care and provide for children's needs following their separation or divorce.
The parent who has the majority of the parenting time will typically be considered the custodial parent. This may affect where the child attends school and which parent may claim the child as a dependent on their taxes. The custodial parent will typically receive child support from the other parent; however, if a child stays overnight with each parent for at least 146 days per year, child support obligations will be determined based on the percentage of the time the child spends with each parent.
How Does Parentage Impact Child Custody?
Women who are raising a child as a single parent should be aware that parentage can impact determinations of parental responsibility, child support, and parenting time rights. Parentage refers to the establishment of the paternity relationship between a child and his or her father. A mother is presumed to have sole parental responsibilities for a child unless a legal relationship has been established between the child and the biological father. After paternity is established, a court may address issues regarding the father's rights to parental responsibility and/or parenting time.
If you need help with establishing parentage or working through child custody issues, contact the Davi Law Group today. We invite you to schedule an initial consultation so we can hear the details of your situation. We will provide an honest assessment of your family law matter and explain our approach at no charge, which has an approximate value of $325.00. If you live in DuPage County, please schedule an appointment at our Wheaton office. We also have offices in Plainfield, Chicago, and Joliet, Illinois, and we look forward to meeting with you soon.