Free Initial Consultations

630-580-6373
With offices in Naperville, Joliet, Wheaton, Plainfield & Chicago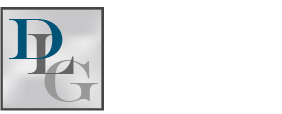 How to Respond to a DCFS Investigation
How to Respond to a DCFS Investigation
How you respond to an investigation by the Department of Child and Family Services (DCFS) can have a large impact on your rights to visitation or the custody of your children. The two most important things you should do when being investigated by the DCFS are:
1) Know Your Rights. You have two basic rights. The first is the right to remain silent. The second is the right to an attorney.
2) Exercise Your Rights. By exercising your right to remain silent, you do not have the obligation to provide any information to an investigator. By exercising the right to an attorney, you can have an attorney present to help you understand what is being asked and why it is being asked. This will allow you to formulate the appropriate answer.
Being subject to a DCFS investigation can be emotional and stressful. You may find it difficult to understand the reasoning for their questions or have doubts of how you should answer. Having an experienced attorney who understands the entire DCFS investigation process to protect your rights as soon as you find yourself being investigated is important. The family law attorneys at the Davi Law Group are dedicated in representing and defending parents during DCFS investigations, hearings and appeals.
If you need assistance due to a DCFS investigation, child custody, visitation or removal matters, please contact us to schedule a free initial consultation, which has an approximate value of $325.00. If you choose to retain us as your counsel, financing options are available. Please call us at one of our offices in Wheaton, Naperville, Plainfield, Joliet, or Chicago, Illinois today.