Free Initial Consultations

630-580-6373
With offices in Naperville, Joliet, Wheaton, Plainfield & Chicago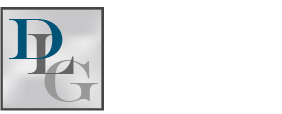 Experienced Illinois Divorce Attorneys

Going through a divorce can be traumatizing for everyone involved, but it does not have to be. At the Davi Law Group, we strive to make the marriage dissolution process less contentious and more affordable. We believe in using the power of negotiation to resolve even the most challenging divorce issues. At the same time, we understand that not all cases can be settled amicably. We have the skills and experience to effectively litigate when necessary.
Reasoned Legal Counsel and Representation in Divorce Matters
In any divorce, it is important to see the forest from the trees. Often parties can get caught up disputing minor issues, which can drag on a divorce indefinitely. In these situations, legal fees escalate and goodwill between parties diminishes. Attorney Dion U. Davi seeks to avoid these situations by utilizing his extensive negotiating skills. At our firm, we listen to your goals for your divorce, and we provide you with a realistic assessment of what is reasonable and obtainable. In all cases, we seek to reach a favorable settlement that is in the best interests of our clients and their children.
We are skilled in handling all matters pertaining to a divorce including:
Call Us at 630-657-5052 Today
If you are contemplating filing for divorce or are already involved in divorce proceedings, contact us to schedule a consultation. We feel that it is important to establish a comfortable attorney-client relationship, as you will be working closely with your divorce attorney throughout this difficult time. We offer free "meet and greet" consultations that allow you to get to know our attorney in-person. Additionally, we offer reasonably priced "informational consultations" to discuss the specific facts of your case. Should you retain us as your counsel, financing options are available. With five office locations throughout the region, we serve clients in DuPage, Will, Kane, Kendall and Cook Counties.