Free Initial Consultations

630-580-6373
With offices in Naperville, Joliet, Wheaton, Plainfield & Chicago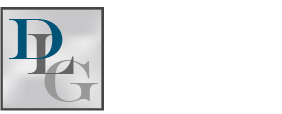 Restraining Orders and Injunctions
DuPage County Restraining Orders Lawyers

Serving Naperville, Wheaton, and Surrounding Chicagoland Areas
The Davi Law Group is a respected family law firm serving DuPage County. We have in-depth experience handling intricate family matters such as divorce, parentage, and child custody. We also have solid knowledge of restraining orders and injunctions to help our clients guard their assets and protect them from harassment and other abusive conduct.
Our attorneys are able to properly respond to and seek resolution for the challenging issues our clients face. We guide our clients towards the actions that best suit their intended goals and craft strategies to support their desires. We understand the confusion and pressure that accompanies family disputes and we are ready to provide an atmosphere of unmatched support and direction for you and your family.
What are Restraining Orders and Injunctions?
Restraining orders may be directed towards a person or property. The very nature of a restraining order is to temporarily halt, or restrain, certain activities considered detrimental to the person seeking the restraining order. A emergency temporary restraining order can be sought for a period of up to 10 days without notice to the person being restrained. An injunction is sought to prevent certain actions for a period of time longer than 10 days. Usually, an injunction comes after a restraining order to solidify the actions requested in a restraining order.
Section 501 of the Illinois Marriage and Dissolution of Marriage Act provides that any involved party in a domestic relationship may seek a restraining order or preliminary injunction for relief from:
A party transferring, concealing, or disposing property in a fashion that is not aligned with normal business practices or for common life necessities;
A party removing a child from his or her jurisdiction;
A party inhibiting the personal liberty of the other party or of any child; or
Any other action deemed necessary to seek relief.
Helping Clients in DuPage County Find Relief in Family Law Disputes
The Illinois Civil Code of Procedures further discusses treatment and procedures for restraining orders and injunctions. When we work with a client, we apply all aspects of the law to every move we make. We understand the requirements and take pride in the fact that our clients are not ill-advised on any civil action. We will take action in a timely manner and present the necessary facts to solidify our request.
If you need legal assistance in a family law matter, specifically with filing for a restraining order or injunction in Illinois, contact the Davi Law Group today. We invite you to meet with us for an initial consultation so we can provide an honest assessment of your family law matter. We will explain our approach at no charge, which has a value of up to $325.00. We have offices in Chicago, Naperville, Plainfield, Joliet, and Wheaton, Illinois. We are ready to help you today.