Free Initial Consultations

630-580-6373
With offices in Naperville, Joliet, Wheaton, Plainfield & Chicago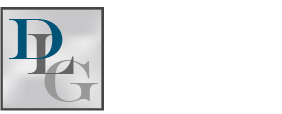 Experienced Illinois Parentage and HFS Attorneys

For children who are born to unmarried parents, paternity is not presumptively established. Paternity must either be established by acknowledgement, or by DNA testing and Judgment. At the Davi Law Group, we are extensively experienced in handling parentage cases, including Illinois Department of Healthcare and Family Services (HFS) administrative and courtroom proceedings. Having worked in the State's Attorney's Office in the IV-D Child Support Enforcement Unit and representing the HFS for several years handling matters related to parentage and support, Attorney Dion U. Davi has the skill and knowledge to effectively assist you with your paternity case.
Establishing Paternity in Illinois
In Illinois, there are three ways to establish paternity. Both parents can sign a Voluntary Acknowledgement of Paternity (VAP) form, the Illinois Department of Health and Family Services can issue an Administrative Paternity Order, or a judge can issue an Order of Paternity. If parents agree on the paternity of a child, signing a VAP is the easiest way to establish legal paternity. If parents do not agree, DNA testing can be conducted either by the HFS or court order.
Our firm is experienced in handling parentage cases in which the paternity of the child is disputed. We can assist mothers in obtaining the necessary court order to compel DNA testing. Additionally, we can assist fathers in both establishing their parenting rights and disproving paternity through DNA testing.
Next Steps in Parentage Cases
Once paternity has been legally established, parents must deal with many of the same issues divorcing couples face. Arrangements must be made for child support and custody as well as visitation/parenting time. Dealing with these matters in paternity cases often differs from dealing with them in divorce cases because the child may have little or no relationship with his or her father, or the father may not desire a personal relationship with the child. We understand the sensitive issues involved in paternity cases and strive to resolve these matters quickly, efficiently, affordably and amicably for the sake of all involved.
Call a Reputable Attorney at 630-657-5052
If you would like to establish or disprove the paternity of a child, contact us to schedule a consultation. We work closely with our clients and offer free "meet and greet" consultations so that you can get to know us and vice versa. We also offer reasonably priced "informational consultations" in which our attorneys will evaluate the specific facts of your case, provide a realistic assessment of what you can expect from the legal system, answer your legal questions and strategize on how to move forward. Financing options are available. From our Wheaton, Naperville, Plainfield, Joliet, and Chicago, Illinois law offices, we serve clients in DuPage, Will, Kane, Kendall, and Cook Counties.