Free Initial Consultations

630-580-6373
With offices in Naperville, Joliet, Wheaton, Plainfield & Chicago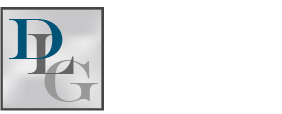 Can I Sue My Spouse's Affair Partner During My Divorce?
Marital infidelity is shockingly common. Studies show that up to one in five married people cheats on their spouse—and those are just the spouses who admit it. If your marriage has been impacted by infidelity, you know just how devastating it can be. Often, an extramarital affair is the main instigating cause of divorce. You may wonder what type of legal recourse you have at your disposal. Can you sue your spouse's lover for emotional distress or alienation of affection? How will marital infidelity affect divorce?
Illinois Laws Regarding Civil Lawsuits Against Boyfriends and Girlfriends
If your spouse cheated on you, you may be looking for a way to hold the other woman or the other man accountable for the harm the affair caused. Seven U.S. states currently allow civil tort claims for "criminal conversation" or "alienation of affection." However, Illinois is not one of them. You cannot sue your spouse's boyfriend or girlfriend for the damage he or she caused to your marriage.
Recouping Funds Lost During an Affair
While you cannot sue your spouse's affair partner for damages, you may have some legal recourse after an affair during a divorce case. Illinois is a no-fault divorce state, so the affair itself will not influence property division, spousal maintenance, or other divorce issues. However, a legal remedy may be available if your spouse spent a considerable amount of money during the affair.
"Dissipation of assets" occurs when a spouse uses, sells, or wastes marital assets during the end of a marriage for a purpose not benefiting the marriage. If your spouse took his or her affair partner on a luxurious vacation, bought him or her expensive jewelry, or sold property to loan him or her money, this may be considered dissipation of assets. You may be able to recover the funds that were lost during your divorce case through a dissipation claim. The court may require the cheating spouse to repay the marital estate for any funds wasted through dissipation.
Contact a Wheaton Divorce Lawyer
An affair can absolutely devastate a marriage. If your marriage is ending because of an affair, contact the skilled DuPage County divorce attorneys at Davi Law Group for help. Our team understands how infidelity can impact a divorce case. We are equipped to help with matters related to dissipation, property division, child custody, child support, and much more. Call 630-580-6373 for a free, confidential consultation.
Sources:
https://divorce.lovetoknow.com/Rates_of_Divorce_for_Adultery_and_Infidelity
https://www.ilga.gov/legislation/ilcs/ilcs5.asp?ActID=2086&ChapterID=59