Free Initial Consultations

630-580-6373
With offices in Naperville, Joliet, Wheaton, Plainfield & Chicago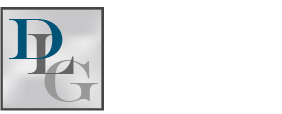 What Happens to the Family Home in an Illinois Divorce?
Out of all of the marital properties that must be divided in a divorce, perhaps none carries a greater emotional weight than the family home. It may be the place where you and your spouse began your life together, or where you have raised your children and made lasting memories. However, as you consider what will happen to your home during the divorce, it is best to try to set aside emotions and make a rational plan for achieving your desired outcome.
Options for the Marital Home When Dividing Assets
Because Illinois requires an equitable distribution of marital assets rather than a 50/50 split, getting a divorce does not mean that you and your spouse will have to divide the value of the house down the middle. Rather, you have a wide range of options, especially if you are willing to work together to negotiate a solution. Some of the possibilities include:
Following the terms of your prenuptial or postnuptial agreement: It is worth noting that if you and your spouse created a legally valid agreement, either before or during your marriage, that specifies what becomes of the marital home in a divorce, the court will usually honor it. This can save you time and stress during the divorce process.
Granting ownership to the spouse with greater parenting time: You and your spouse may decide it is best for your children to continue spending most of their time in the home they are used to, and this is also a factor the court may consider even if you cannot reach an agreement on your own. With this option, the spouse who keeps the home should be sure that he or she can manage any accompanying expenses, and should be aware that it may mean giving up a greater share of other properties.
Maintaining joint ownership temporarily: If the primary custodial parent cannot afford to keep the house alone, you may be able to reach an agreement in which you and your spouse continue to own the home together until your children are grown. Maintaining joint ownership for a time may also be a good idea if the housing market is not currently favorable to sellers.
Selling the home: If neither spouse has a strong attachment to the home, or if neither would be able to afford to keep it on his or her own, the best option may be to sell it and divide the proceeds after paying off any outstanding debt. This may also be the outcome if you and your spouse are unable to reach an agreement and the decision is left in the court's hands.
Contact a DuPage County Divorce Lawyer Today
At Davi Law Group, we understand how important your home may be to you, and we will help you explore all possible options for it during your divorce. We can advise you through cooperative negotiations with your spouse or represent your interests in a divorce trial if necessary. Contact a compassionate Wheaton, IL family law attorney at 630-504-0176 to schedule a free consultation.
Source:
https://www.ilga.gov/legislation/ilcs/documents/075000050k503.htm