Free Initial Consultations

630-580-6373
With offices in Naperville, Joliet, Wheaton, Plainfield & Chicago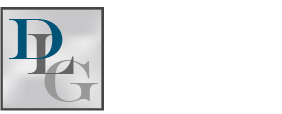 What Types of Spousal Maintenance Exist in Illinois?
Spousal maintenance, also referred to as spousal support or alimony, refers to the transfer of money or assets from one spouse to another after a divorce. Spousal support exists in order to prevent a divorced spouse from suffering from a decrease in his or her standard of living due to a divorce.
It is not uncommon in marriages for one spouse to be employed and the other to be untrained or out of the workforce. After a divorce, it is very difficult for those who were not employed outside of the home during the marriage to obtain jobs that allow them to keep up with the standard of living they were used to while married.
Depending on the circumstances, a couple may choose one of three different types of spousal maintenance. The first type of spousal support is called rehabilitative maintenance. This type of support generally has a set time frame and ends when the receiving spouse is back up on his or her feet. During the set time period, the receiving spouse has a chance to adjust, return to to the job market, and establish their own financial independence. Next, we have permanent maintenance. This type of agreement, hence the name, is permanent and will only end in the event of the death of one of the previous spouses or after a certain condition arises, such as remarriage. Permanent maintenance is sometimes awarded after an exceptionally lengthy marriage or if something is stopping the receiving spouse from entering the workforce, such as a physical disability. Although maintenance is permanent, payments are not set at one sum forever and may be negotiated upward or downward over the years based on changing circumstances. The third and final form of spousal maintenance is called temporary maintenance. Traditionally, this type of support is awarded to a spouse while the divorce is pending, as a divorce can sometimes take up to a year or more to be finalized. Maintenance will end when the divorce becomes final. Spousal maintenance is not for all divorcing couples, but it is helpful to be familiar with the different options that exist. If you and your soon-to-be-ex are considering setting up a spousal support agreement, do not hesitate to contact an experienced Illinois family law attorney to assist you.