Free Initial Consultations

630-580-6373
With offices in Naperville, Joliet, Wheaton & Chicago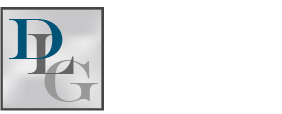 Although the divorce rate has been steadily dropping over the last two decades, statistics indicate that about 43 percent of all married couples are still deciding to call it quits. Many factors can influence the chances that a couple will ultimately make this decision, including the education level and income of the parties and the number of children they have. Now a new cohort suggests that a person's chosen career path may also increase their risk of a divorce.
How Career Paths May Influence the Risk of a Divorce
Scientific studies have examined various factors that can increase a person's risk of divorce, but until the recent study from Stockholm University, no one had really considered how work might impact marital relationships. Yet, this is where people tend to spend most of their time, which is exactly why the authors decided to fill this gap. They examined data on hundreds of thousands of Danes, looking for links between employment and divorce. Ultimately, they determined that more mates at work tended to increase the risk of divorce, but the complete data is actually a little more complex.
Industries that are dominated by men (i.e. construction) had the lowest rate of divorce for men, but women in these same fields were more likely to end their marriage than those in female-dominated industries (such as nursing). Likewise, women had a lower rate of divorce in female-dominated industries than men. However, the increased risk of divorce in opposite-gender fields seemed to impact men more than women. The lowest risk of divorce for both genders seemed to be in industries where there were few co-workers to speak of (i.e. librarians, farmers, etc.), while the highest risk was associated with industries where there were not just multiple co-workers, but an intense need for social interaction and a high concentration of both males and females (i.e. hotels, restaurants, etc.). Scientists say that, based on these results, it is the exposure to potential mates in the workplace that is increasing the risk of divorce.
Time to Move On? Our DuPage County Divorce Attorneys Can Help
Marriages end for a variety of reasons, but the need for quality legal assistance in each case is the same. No matter what the cause for your divorce may be, Davi Law Group, LLC will work hard to protect your interests and financial future. We start from the moment you walk through our doors by ensuring you feel at ease and informed about your path forward. Call 630-580-6373 to schedule your personalized consultation with our DuPage County divorce lawyers today.
Source:
https://www.livescience.com/63683-more-dating-options-lead-to-divorce.html