Free Initial Consultations

630-580-6373
With offices in Naperville, Joliet, Wheaton, Plainfield & Chicago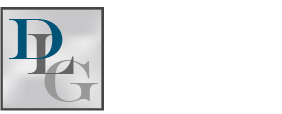 Of all the issues that a couple faces in divorce, matters that pertain to the division of marital assets can be some of the most complex, confusing, and contentious. This area is also where couples tend to make the most critical mistakes. Avoid such issues during your Illinois divorce with help from the following information and assistance from a competent divorce lawyer.
How Assets Are Handled in an Illinois Divorce
Unless the divorcing parties signed a prenuptial agreement before the beginning of their marriage, the assets that were obtained over the duration of their union are typically considered "joint" or "marital assets." Such assets are usually subject to the division of assets process that takes place during a divorce. Parties can negotiate how they will be divided, but it is highly recommended that spouses each obtain their own legal counsel before signing a settlement agreement, as there may be factors that dramatically change one's entitlement to the marital estate. For example, a stay-at-home mother may not think she is entitled to much of the marital estate since she did not really earn any income over the course of the marriage, but the courts would consider her contribution to the family (sacrificing her career or earning ability to care for the couple's children) as one that increases her overall stake in the marital estate.
When to Split the Debts and Assets in Your Marital Estate
When it comes to dividing your debts and assets in a divorce, timing is everything. Some items should not be divided until the entire divorce process is complete (i.e. a retirement pension plan or a child's college savings fund). Others, like credit card debt and student loan debt, can be separated before you officially file for a divorce, so long as you both agree to the terms. How you handle the latter is entirely up to you, but do not enter an agreement or make changes to your marital estate without first consulting your attorney. They can guide you in how to ensure that any agreements made before the start of proceedings are honored at the end of them.
Contact Our Wheaton Divorce Lawyers
If you are planning on filing for a divorce, contact Davi Law Group, LLC for assistance. Our team of seasoned DuPage County divorce attorneys has your best interests at heart, and we will protect them, right from the very start of your case. Call 630-580-6373 and schedule your consultation with our offices today.
Source:
https://www.rd.com/advice/relationships/money-mistakes-to-avoid-during-a-divorce/