Free Initial Consultations

630-580-6373
With offices in Naperville, Joliet, Wheaton, Plainfield & Chicago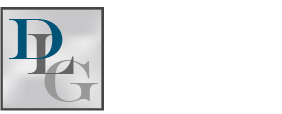 Prenuptial Agreements: A Taboo Topic
Often times, when two people in love are engaged and planning a wedding, planning for a possible divorce is the last thing on their minds. Even if the possibility of a future divorce has crossed their minds, they will likely avoid taking the step of suggesting a prenuptial agreement as doing so may result in not only hurt feelings, but potentially a broken engagement.
 Many people simply do not want to consider the possibility of a divorce down the road when they should be focused on planning for a lifetime together. However, those in the legal field or people who have gone through a divorce may try to convince them otherwise.
 Why Agree to a Prenup?
Essentially, a prenup is a contract by which two parties set out the terms of a possible divorce before getting married. And, as a
recent article
states, doing so makes a future divorce much simpler by clarifying the terms in advance. Prenups can clearly set out property division between the parties to a divorce, the length of spousal support and maintenance, and support for any children that may have been born outside of the marriage. Likewise, if any children born prior to the marriage are named as beneficiaries of retirement accounts, a spouse can later challenge the designation unless they agree in a prenup to sign a waiver after the marriage. Prenups may also be considered as a back-up to a will, or as evidence of your intentions in the event that your will is challenged. If your prenup represents an agreement of terms to which your spouse has consented in advance, it makes the success of any future challenge to your will less likely.
 Prime Customers
Often, it is not young couples marrying for the first time who are concerned with securing a prenup. Rather, it is typically older couples who may have already gone through a divorce and are remarrying who make sure they have a prenuptial agreement this time around. Not only have many older people experienced the complications of divorce first-hand and lived through the emotional and financial burdens associated with the process, but later in life people usually have more to protect. There are situations in which one party has amassed great wealth over their adult years and the other is not as financially stable. A prenup is essentially for guaranteeing that those assets will be protected in the event of a divorce. Prenuptial agreements can also protect one partner from the debt of the other, or they can protect children from a previous marriage.
 Preparing a Prenup
There are important requirements for preparing a prenuptial agreement that must be followed in order to avoid the agreement later being challenged by one of the parties in court. The following are some notable requirements that must be followed for a valid prenup:
Full disclosure of assets and debts possessed at the time of the agreement;
Presentation of the document well in advance of the wedding date, and free of any strict deadlines. The party signing cannot feel pressured into signing the document. Both parties should have ample time to study the terms; and
The terms contained within the agreement must not be unconscionable, or too one-sided, in light of the circumstances at the time it is signed.
If you are considering obtaining a prenuptial agreement, an experienced family law attorney in Illinois can help ensure your agreement will be upheld in court. Contact the attorneys at
Davi Law Group
today for a consultation.