Free Initial Consultations

630-580-6373
With offices in Naperville, Joliet, Wheaton & Chicago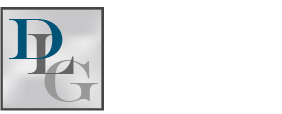 Divorce brings major life changes along with it. Many times, those involved in a divorce must move to a new home, change their lifestyle, and even change jobs. In picking up the pieces and starting over, some may find comfort in forming new relationships. When entering into a new romantic relationship in this situation, many questions arise. You may be tempted to jump back into the dating pool, but beware. Whether you are going through a divorce or are just newly divorced, a recent article suggests that having a member of the opposite sex spend the night is a huge mistake.
 Where Children are Involved
Especially in cases where a divorcing or newly divorced spouse has children to consider, having overnight guests is generally frowned upon. Children of divorced parents are likely already dealing with a host of complex issues, and handling a variety of mom or dad's dates does not need to be one of them. If a divorcing or divorced parent want to pursue a romantic relationship, they should probably do so outside the presence of the children, no matter how old they are. Even if children are older, the example being set by parents engaging in a sexual relationship outside of marriage is not necessarily a good one.
 Legal Implications
For those parents entertaining overnight guests around their children while in the middle of a custody case, doing so may have serious legal implications in court. The situation may bring up the issue of cohabitation, which is especially relevant in determining child support or alimony payments, particularly if the situation is provided for in the divorce decree. This could result in one parent being financially penalized for having their romantic partner staying in their home. Entertaining multiple overnight guests may have further custodial issues regarding legal or physical custody of the children. The opposing party may try to argue that having overnight guests is evidence of poor judgment and is harming the child. Issues like this that arise between parents may lead a judge to believe that they would be unable to make joint decisions regarding the children, causing one parent to have primary custody when it otherwise could have been joint. Even if the romantic relationship involves just one partner, they may become a part of your custody case as a factor to be evaluated in the court making a custody determination. If one parent is in a relationship with someone who will be around the children consistently, they will need to be evaluated and considered in the judge's decision.
 Even if Children are Not Involved
In cases of divorce where the couple does not have children, refraining from having overnight guests is usually a smart move. Specifically in cases involving control or abuse, participating in a romantic relationship while divorce proceedings are still pending or just recently ended may spark jealousy in the ex-spouse and cause a violent reaction. Further, if one spouse is still living in the marital home, the other may still have access to the residence or view it as theirs as well. If the displaced spouse discovers their ex in the marital home, it may lead to an explosive situation or to more controlling behavior down the road, even if those issues did not exist previously.
 Divorce Attorney
If you or someone you know is considering divorce, it is a good idea to speak to an experienced divorce attorney in the Chicago area about your options.
Contact
the knowledgeable lawyers at Davi Law Group, LLC today for a consultation.