Free Initial Consultations

630-580-6373
With offices in Naperville, Joliet, Wheaton, Plainfield & Chicago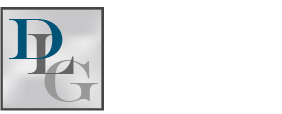 How to Prevent Financial Issues from Leading to Divorce in Illinois
Financial issues can be not only a major point of contention during the divorce process, they can also be a reason for the marriage failing in the first place. In fact, the American Psychological Association reports that 31 percent of people in a marriage or romantic relationship claim that finances are a significant source of conflict. However, it is possible for a married couple to healthily address finances and work through challenges that arise, which may save your marriage and help you avoid resorting to divorce.
Tips for Addressing Finances With Your Spouse
The following suggestions can help you and your spouse prevent destructive conflict over finances both before and during your marriage:
Be honest with each other. Before getting married, you and your partner should have an open conversation about your financial situation, including your existing assets and debts, so that there are no surprises later on. During your marriage, avoid hiding purchases from your spouse that can damage trust and your family's financial situation.
Create a budget together. A thorough conversation about your income, expenses, and spending goals can be helpful early in your marriage to ensure that both partners have input in decisions and a shared understanding of how you will manage your finances.
Try to avoid excessive debts. Each partner may enter the marriage with existing debts, and you may acquire more as a couple, from mortgages, to vehicle loans, to credit cards. Excessive debt can create immense stress on a relationship, so you should make a plan to avoid incurring debt that you cannot handle, and to pay down debts that are creating a burden.
Discuss your plan for your kids. If you and your spouse plan to have kids together, you should be aware of the financial cost and plan accordingly. You will need to ensure that you can provide for their basic needs and interests at least until they reach the age of 18, and you may want to plan for higher education expenses as well.
Consider a prenuptial agreement. You may find it helpful to legally formalize your agreement over finances in the form of a prenuptial agreement that clarifies each partner's ownership of assets and plans for the division of property and spousal support in the event of a divorce.
Contact a DuPage County Family Law Attorney
At Davi Law Group, we provide advice and representation for any legal matters affecting finances in your marriage. We can help you draft a valid prenuptial agreement, and we are always available if you do decide to pursue a divorce. Contact a Naperville family law attorney today to schedule a free consultation at 630-824-3474.
Sources:
https://www.investopedia.com/articles/pf/09/marriage-killing-money-issues.asp
https://www.apa.org/news/press/releases/stress/2014/stress-report.pdf
https://www.ilga.gov/legislation/ilcs/documents/075000050k503.htm
https://www.ilga.gov/legislation/ilcs/ilcs3.asp?ActID=2087&ChapterID=59