Free Initial Consultations

630-580-6373
With offices in Naperville, Joliet, Wheaton, Plainfield & Chicago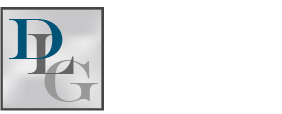 How Much Spousal Support Will I Have to Pay If I Get Divorced in Illinois?
A divorce is a long process and may involve several complexities, including alimony. If you have been the primary breadwinner in your marriage, a judge may order you to pay your former spouse alimony if you get a divorce. Also known as spousal support or maintenance, alimony is typically paid on a monthly basis and intended to support an ex-spouse financially after a marriage has ended.
How Spousal Support Is Calculated in Illinois
In Illinois, spousal support is only part of a divorce resolution if the spouses agree to it, or if the court determines that it is warranted based on each spouse's situation. Factors that the court will consider include each spouse's needs, income and assets, and earning capacity now and in the future. If the court decides to order spousal support, there is a standard calculation that is typically used to determine the amount.
If a divorcing couple's combined income is less than $500,000, a judge will use statutory guidelines to figure out how much and how long maintenance must be paid. In Illinois, spousal support is calculated by taking 33.3 percent of the paying spouse's net income and then subtracting 25 percent of the receiving spouse's net income. For instance, if you make $6,000 a month while your ex earns $1,000, you could be ordered to pay $1,750 per month in alimony.
There is, however, a limit on how much a spouse can be ordered to pay. The recipient cannot be awarded an amount that would make it such that their total net income, including spousal support and other sources, is more than 40 percent of the couple's combined net income.
Modifying Spousal Support
In Illinois, a judge may modify a spousal support order if there is a significant change in circumstances, such as a spouse's job loss. The spouse seeking modifications is required to file a motion to modify alimony and appear in court.
During the hearing of the motion, both parties can provide evidence and testimony. After hearing the arguments from each side, a judge will determine whether the change calls for a modification or not.
Terminating Spousal Support
In Illinois, spousal support can be terminated due to any of the three situations listed below.
Death of either party - If the payor or recipient dies, spousal maintenance payments will automatically stop. If payments are still made after the recipient dies, a judge will order them to be returned to the payor.

Cohabitation - Alimony payments may cease if the recipient moves in with a romantic partner.

Remarriage - If the recipient remarries, he or she is no longer eligible to receive spousal maintenance. The party who remarries is required to let the other party know at least 30 days before the remarriage. This will give the payor sufficient time to file a motion to terminate payments.
Contact a DuPage County Divorce Lawyer
If you have additional questions about spousal maintenance, our Wheaton, IL divorce attorneys are here for you. At Davi Law Group, we know that spousal support laws can be confusing, and we can give you guidance to help you understand them more clearly. Call us at 630-580-6373 to schedule a free consultation.
Sources:
https://www.ilga.gov/legislation/ilcs/fulltext.asp?DocName=075000050K504
https://www.ilga.gov/legislation/ilcs/documents/075000050k510.htm