Free Initial Consultations

630-580-6373
With offices in Naperville, Joliet, Wheaton & Chicago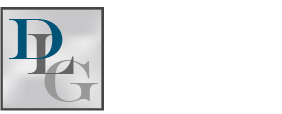 While many marriages end amicably, there are some that end with bitter words and violence. In an alarming number of these cases, the abuse dates back to before the marriage's dissolution. Thankfully, victims of abuse can find at least some solace in the law; they are afforded many protections in the workplace, and they have the right to seek an order of protection to keep their abuser at bay. However, if there are children involved, their divorce case usually becomes far more complicated.
Understanding How Illinois Views Parental Rights
Parental rights are not intended for the parent; the courts afford them to parents to protect a child's right to receive financial and emotional support from both of its biological parents. Because of this, victims of abuse may need to face some scary possibilities during their divorce:
Abusers may still be permitted access to the children. If the courts determine that the children have not been abused and are not at risk for abuse, they may be permitted both parenting time and a share of the allocation of parental responsibilities;
Situations involving questionable or confirmed abuse can still allow for visitation, even if only under supervision; and
If child abuse or neglect significantly pre-dates the divorce, you can be implied in the case. The law uses this penalty to protect children from long-term abuse and to deter people from falsely reporting cases of long-term abuse. Unfortunately, it can negatively affect true victims who have struggled to safely leave the relationship. As such, any cases of long-term abuse should be handled carefully, and only with the skilled assistance of a divorce attorney.
Child Endangerment Charges in an Illinois Divorce Case
The divorce process can become highly complex if child endangerment charges are brought against you or your spouse during the divorce process. You or your spouse may be questioned or interviewed by the police and Child Protective Services. The courts may also assign a Guardian Ad Litem to your child's case. Your children may even be placed in protective custody and sent to live with a family member or in a foster home. Regardless of whether you are the accused or the victim, ensure you embark on such divorces with great care.
Contact Our DuPage County Child Advocate Lawyers
At Davi Law Group, LLC, we strive to protect and preserve the well-being and best interests of children. Whether you need assistance with leaving an abusive relationship, are being wrongfully accused of abuse, or are simply concerned that your situation may warrant skilled legal representation, our Wheaton child advocate attorneys can help. Call 6380-580-6373 to schedule your personalized consultation today.
Source:
https://www.americanbar.org/groups/gpsolo/publications/gp_solo/2011/september/allegations_criminal_child_abuse_divorce_cases/