Free Initial Consultations

630-580-6373
With offices in Naperville, Joliet, Wheaton, Plainfield & Chicago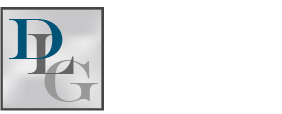 Of all the elements of divorce, few are quite as contentious as the division of marital assets. Illinois divorces can become especially heated since, unlike in other states, assets are divided "fairly," rather than equally. Learn more about how assets are divided in an Illinois divorce, and how an experienced attorney can protect your financial future during the process.
Equitable Distribution versus Equal Distribution
While many states distribute property equally in divorce – meaning, the value of the estate is divided equally between both parties – Illinois uses an equitable distribution method. Essentially, this means that the estate is divided "fairly" between the divorcing parties. Unfortunately, everyone has a different perception on what, exactly, fair means.
Negotiation versus Litigation
Divorcing parties can divide their marital estate in one of two ways: they can negotiate a settlement between one another (generally with the aid of a mediator and/or attorneys), or they can take the matter to litigation. If the divorce is negotiated, the definition of fair will depend upon each party's interpretation of it, their willingness to compromise, and any advice given to them by their attorneys. Parties who cannot agree on settlement terms and those that may be at risk for asset hiding or depreciation may have the term "fair" decided by the courts; this type of divorce is known as the litigated divorce.
Defining the Term "Fair" in an Illinois Courtroom
In an Illinois courtroom, fair is based on a multitude of factors. These can include:
Each party's financial and non-financial contributions to the marriage;
Dissipation of assets by either party;
Duration of the marriage;
Standard of living enjoyed during the marriage;
Age, health, education, station, skills, employability, and occupation of each party;
Parenting time and allocation of parental responsibilities;
The time it would take for a disadvantaged spouse to gain the skills, training, or education for gainful employment;
Tax consequences of any acquired assets;
Previous obligations of the divorcing parties (i.e. previous marriages);
Total value of the marital estate;
Any existing agreements between the parties;
Alimony awards; and
Any other factor the court deems relevant.
Contact Our DuPage County Divorce Lawyers
Whether you are planning to negotiate or litigate your divorce, it is crucial that you have an advocate on your side, protecting your financial interests. Davi Law Group, LLC is the firm to trust. Known for our personalized and comprehensive services, our DuPage County divorce lawyers will strive for the most favorable outcome possible in your divorce. Call 630-580-6373 to schedule your consultation with us today.
Source:
http://www.ilga.gov/legislation/ilcs/ilcs4.asp?ActID=2086&ChapterID=59&SeqStart=6000000&SeqEnd=8300000