Free Initial Consultations

630-580-6373
With offices in Naperville, Joliet, Wheaton, Plainfield & Chicago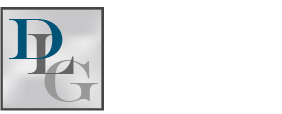 When a family goes through a
divorce
, individual family members may reach out to others for support and guidance. Oftentimes, this may involve joining a support group or educational class about the process of divorce and issues that may need to be addressed during a divorce with children. It is likely not surprising that many people may turn to the Internet in search of such a group in today's tech-savvy world. A recent article discussed the
prevalence of online support classes
and how beneficial such classes are to those who participate in them.
Divorce Classes
Some version of support or educational classes are often required by the court and must be completed by parents who are going through a divorce or who are otherwise addressing child custody issues. Many states, including Illinois, require proof of the completion of such a class before a divorce can be granted. Some of these classes, often called "co-parenting" classes, may be available online. Recent research findings suggest that despite the effectiveness of making the classes available online, the material contained in these programs is often too general to address the specific needs of many participants. While a parent must participate in these mandated classes, they should be aware a more tailored approach may benefit them and their family more as they navigate the significant changes divorce will bring. It is especially important for parents to seek out more unique approaches if their family has dealt with issues like addiction or abuse during the marriage or divorce.
A More Specialized Approach
The article points out that there is no "cookie-cutter" divorcing couple, and the programming of co-parenting classes should reflect that fact. Some researchers suggest online divorce support classes be programmed with a core curriculum for all families to follow. Offering several topic alternatives during the rest of the program will allow families to take advantage of choosing topics based on their needs or specific situation. The online forum for class offerings makes this specialization possible. Currently, many online programs contain a component heavily focused on the parents' communication with the child. Some topics online programs cover include co-parenting, the impact divorce and the divorcing couple's behavior could have on the child, and coping strategies. All of this information is certainly useful for parents and relevant to their children, but the new research suggests it could be beneficial to enhance the portion of adult-focused content provided in the classes. This could include content that helps the parents address their own emotional needs and resolve conflict with their ex-spouse, in addition to topics like cohabitation, remarriage, and blended families.
Divorce Attorney
If you are going through a divorce, hiring an experienced family law attorney can help you navigate this difficult time in addition to helping you understand your legal rights and responsibilities. Contact the
DuPage County family law attorneys
at the Davi Law Group, LLC to schedule a consultation to discuss your matter. We have offices located in Warrenville, Wheaton, and Chicago.