Free Initial Consultations

630-580-6373
With offices in Naperville, Joliet, Wheaton, Plainfield & Chicago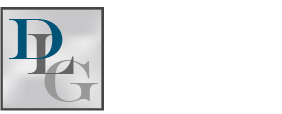 One of the major causes of contention during a
divorce
is the division of property.  While a judge can control the distribution, it does not make the fighting stop.  Arguing about property division can also add a lot of time to the litigation process and more legal costs.  Since both spouses are responsible for accumulating the property of a marriage, it can be more advantageous to divide this property together as well. The first step is to create a record of what is commonly owned.  It is important to include all assets or risk the penalty of omitting property.  Then it is important to assign a monetary value to each item either together or with the help of a third party.  For items like cars, houses, and other expensive and complex assets, it will be necessary to consult an expert to value them.  Next go through the list together to find if it is more logical for one spouse to continue owning the property.  If it seems necessary for equality, the assigned values of each asset can allow a tally for each spouse. If assigning a logical owner does not work, there are
other ways
to accomplish a split as a couple.
Sell the property in a garage sale and divide the cash equally to each spouse
Use sealed bids on each asset where the highest big wins that item.  But then the losing spouse is awarded an equalizing payment.
Use an alternating turn system where each spouse can choose regardless of value.  First pick is determined by a coin flip.  Any discrepancy in total value can be equalized later by taking debt.
Hold an auction where each spouse bids on each item, with bids increasing by five percent to insure that bids aren't constantly a dollar more.
If spouses can draft a property division agreement, then the divorce court can uphold it in the final settlement.  Occasionally the judge will question if an agreement seems unfair.  But the direction of a divorce attorney can ensure that the agreement is in your best interest.  Contact
an experienced divorce attorney in DuPage County
to review your options for dividing marital property.