Free Initial Consultations

630-580-6373
With offices in Naperville, Joliet, Wheaton & Chicago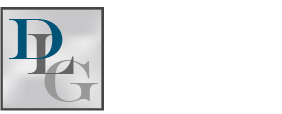 Divorce is a painful process--legally, financially, and emotionally. Considering the immense strain placed on involved partners, it is important to consider some tips for coping with the pressures of divorce.
Dealing with Stress
When dealing with a divorce, it is helpful to keep in mind the following:
Take Time to Mourn - Divorce is a type of loss. The family and living situation you once had is no more. Recognize that it is perfectly normal to feel a mixture of emotions, such as anger, confusion, regret, and loneliness. Give yourself some time to heal.
Keep Physically Fit - Divorce can lead to stress, anger, tension, anxiety, and a host of other toxic feelings. A physical fitness routine can be the best medicine for such ailments. Exercise regularly. Plan regular trips to the gym. Even going on a 20-minute walk can do wonders for your well-being. Do anything that gets your body moving. In addition to exercise, be sure to eat healthy and nutritious meals, and make sure to get an adequate amount of rest.
Use Your Social Network - Divorce can take a serious toll on your emotions, and spending time with your friends and family can be a healing balm. Do not be afraid to reach out to your loved ones to discuss your feelings and struggles. Surround yourself with positive people. It is not unusual for friends that you and your spouse shared to take sides in a divorce. Understand that you may lose some friends through the ordeal, but you can start now to build a support system of people who care for you and who can help.
Find Helpful Hobbies - Many individuals going through a divorce find relief in picking up old hobbies that they used to enjoy, or venturing out to discover new interests. Finding things that you enjoy can be a great source of happiness and healing.
Do Not Make Decisions Under Duress - One of the challenges in going through a divorce is the need to make decisions that will have long-term effects, even for the rest of your life. The decisions include matters dealing with finances, family homes, custody arrangements, and the like. It can be challenging to think clearly when handling the emotional strain of a dissolving marriage. Try not to make such important decisions when in the throes of distress.
Seek the Help of Skilled Professionals - Understand that there are trained professionals with the skills to help you through a divorce. A skilled attorney can be a trusted advisor who will not only help you understand your legal rights, but also aid you in making the difficult decisions mentioned above. In addition to legal advisors, many divorcing individuals find it helpful to talk to a therapist. Some therapists even specialize in helping people that are facing divorce.
Illinois Family Law Attorneys
If you are considering divorce and have questions about how an Illinois court will deal with your property and children, it is vital that you contact a skilled lawyer. The attorneys at the Davi Law Group, LLC are dedicated to helping individuals involved in divorce proceedings understand their rights in Chicago, Wheaton, Warrenville, and many other nearby communities.
Contact us today
to learn more.