Free Initial Consultations

630-580-6373
With offices in Naperville, Joliet, Wheaton & Chicago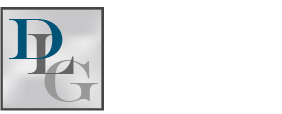 Today, it seems more couples than ever are choosing to live together, whether or not they plan to marry. In fact, a committed couple eventually deciding to move in together is not only acceptable, but may even be expected in our current culture. Despite the prevalence of this practice, there are some important considerations and preparations a couple should take before making the decision to share a home, as a recent article points out. Preparing for the Move While making the decision to live together is likely an exciting and even romantic time for most couples, there are also some serious matters that should be addressed. Couples who plan on sharing a home should be prepared to have an honest discussion about their personal affairs, including their finances. Successfully combining both households may require a bit of work, and preparing a joint budget is a good idea to aid in the process. A budget will also help a couple decide how they will pay bills and other household expenses once they are cohabiting. Taking these steps in advance of moving in together will help avoid conflict down the road and make the transition into sharing a home with a partner that much easier. Another topic couples should discuss before moving in together is their future expectations for their relationship. Both partners should have a clear idea of where the relationship is headed, whether that means marriage or not. In addition to the future state of the relationship, a couple should also discuss how they would handle other life situations should they arise, like a pregnancy. Finally, it would be a prudent choice for cohabitating couples to rent rather than purchase real estate if they are not yet married. Buying a home is a serious financial decision that can have significant consequences if a couple breaks up. There are no clear guidelines or laws in place to address such a situation in the event of a breakup, unlike divorce laws that are in place. Down the Road Even after a couple moves in together, there are still some additional considerations to take into account:
Couples who share a home but who are not yet married should keep their finances separate and avoid joint accounts or co-signing for loans, since a breakup would be further complicated by such money matters;
A couple who resides together should know the law and how their living arrangement could possibly affect their rights in any given situation;
Couples may want to consider living together for a predetermined amount of time in order to test the situation and ensure there are no red flags or other issues that should be addressed before taking such a major step;
Couples may want to consider executing a cohabitation agreement, which will designate each partner's rights and responsibilities in the event of a split.
Family Law Attorney Whether you are interested in executing a prenuptial agreement, cohabitation agreement, or simply need advice on a family law matter, the experienced attorneys at Davi Law Group, LLC are here to help you. Contact our DuPage family law attorneys today to schedule a consultation at one of our offices, located in Wheaton, Warrenville, or Chicago.